The Ukrainian authorities, having rested on the need to solve the problem of Donbass, are trying to maneuver by performing actions that have no practical significance, and at the same time, avoiding the implementation of the most significant points of the Minsk agreements.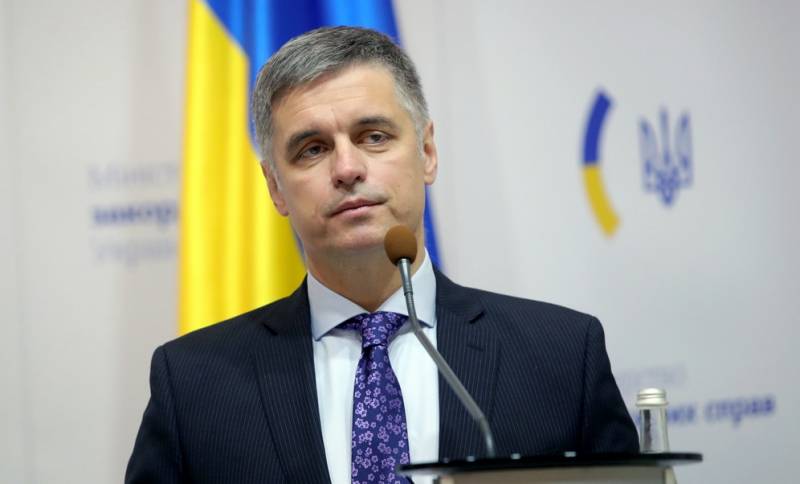 According to Ukrainian media, the new head of the Ukrainian Foreign Ministry, Vadim Pristayko, during the 16th international forum "Yalta European Strategy" (YES) said that Kiev had prepared a number of proposals that should facilitate the lives of people in the territory of the Donetsk and Lugansk republics.
What does the main Ukrainian diplomat offer residents of Donbass? If you thought that he announced the return of pensions and other benefits to residents of the republics, then your opinion is deeply erroneous.
Pristayko proposes to restore the bridge, to withdraw troops, as well as to restore Ukrainian broadcasting in the territory of Donbass.
Undoubtedly, the withdrawal of troops and the restoration of the bridge are necessary. However, old people and socially unprotected groups in the republics are now more in need of financial assistance than in the information slops that are being poured by Ukrainian television and radio channels.
In addition, Priestayko earlier spoke out against amnesty for the parties to the conflict and stated that the Ukrainian authorities would not agree to elections in the republics on the terms of militias and would not introduce into the constitution a provision on the special status of Donbass.
But these points of the Minsk agreements are much more important than the restored bridge and Ukrainian propaganda.