After the election of Trump as president, the United States began to systematically destroy the already fragile architecture of world security, the likelihood of a global nuclear conflict significantly increased.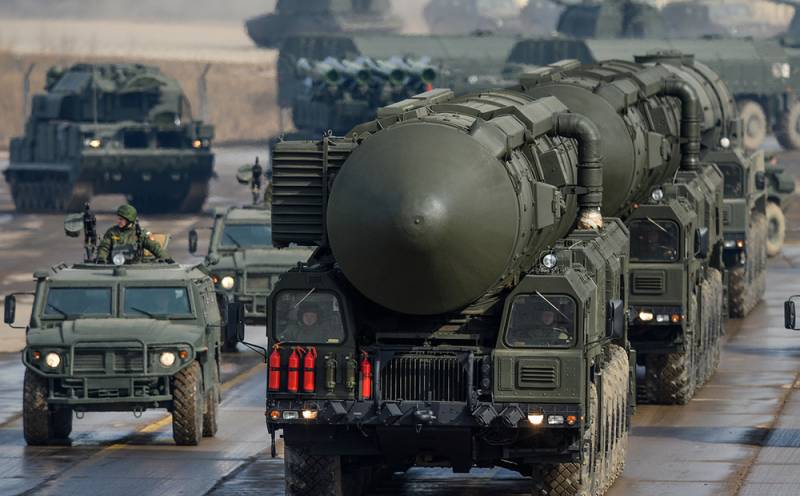 Academician Aleksey Arbatov, head of the Center for International Security at IMEMO RAS, said that he could cause a full-scale exchange of nuclear strikes. It is reported
RIA News"
.
According to the academician, in the context of relations between Russia and the United States, the most likely is an unintended nuclear conflict, since both sides know that it is impossible to win such a war, and they will not risk consciously unleashing a nuclear conflict.
It should be noted that the opinion of the scientist echoes the opinion of the Deputy Foreign Minister of Russia, Sergey Ryabkov, who believes that with the deterioration of the situation in the field of strategic stability, the risk of a conflict starts increasing contrary to the intentions of the parties.
Alexei Aratov believes that the reasons for the sudden onset of a nuclear war between Russia and the United States may be
technical
failure of the missile attack warning system, which will be interpreted as a real message about the launch of enemy missiles, or aggravation of a local conflict, which, breaking out in a separate region, will develop into a full-scale nuclear war.
It is difficult to disagree with the academician's opinion, and US intentions to deploy medium-range systems that will inevitably lead to retaliatory steps on the part of Russia will only increase the likelihood of an unintentional start of the conflict.