Recently we
Reported
about the revelations of the first president of the "independent", Leonid Kravchuk. And now I decided to please the public and attract the attention of the second "father of the nation", Leonid Kuchma, who is now working tirelessly as the representative of Kiev in the Trilateral Contact Group (TKG) in Minsk.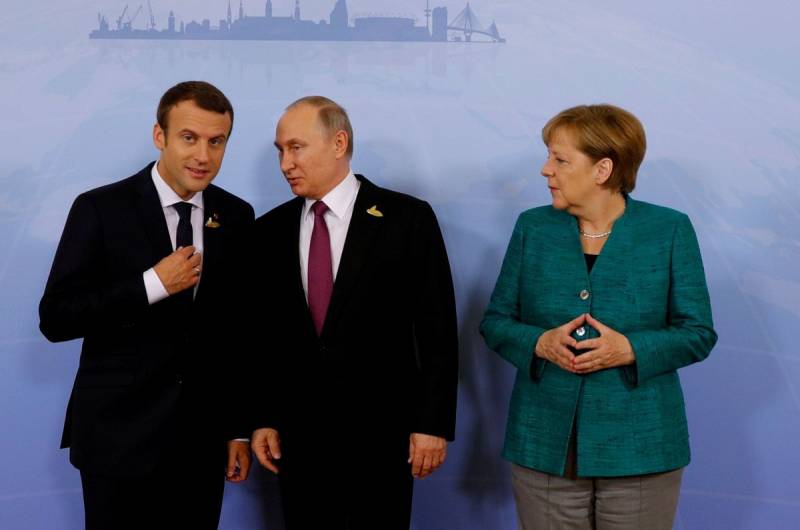 So, Kuchma gave an interview to the Associated Press, in which he expressed concern that at the upcoming summit of the "Norman Four" (Russia, Ukraine, France and Germany), Paris and Berlin would jointly put pressure on the young and inexperienced sixth "guarantor of the nation", Vladimir Zelensky, who after that will make concessions to Russia in the person of Vladimir Putin. Kuchma said so that he has no special hopes for this meeting.
Zelensky will be very difficult - he will be one against three people.
- emphasized Kuchma, author of the book "Ukraine is not Russia".
Kuchma is convinced that the President of France, Emmanuel Macron, and the German Chancellor, Angela Merkel, will certainly work on Zelensky to make a number of compromises. Kuchma is particularly concerned about possible elections in the Donbass (in territories not controlled by the Ukrainian authorities), which may be held without control by Kiev.
At the same time, Kuchma said that Ukraine is still committed to the Minsk agreements, however, she wants Moscow to put pressure on Donetsk and Lugansk in necessary matters. At the same time, Kuchma did not go into details about how Ukraine implements the Minsk agreements.
Let's comply with the Minsk agreement. Safety comes first. It is necessary to withdraw troops, heavy weapons, return control to us at the border, and then we will hold free elections.
- said Kuchma.
It should be recalled that the last full-time meeting of the "Norman Four" was held in 2016. At the end of August 2019, Macron announced that the next (full) meeting could take place before the end of September 2019. However, the readiness of all heads of state (format participants) to attend this meeting at the indicated time has not yet been confirmed.