On September 12, 2019, the first president of the "Square", Leonid Kravchuk, gave a great interview to the Ukrainian "anti-corruption" from Bihus.Info (the role-playing project). Kravchuk told how in 1991, during a referendum on the confirmation of the "Declaration of Independence of Ukraine", the country's inhabitants were misled, as they really thought they were voting for an allied state with Russia. Kravchuk also spoke about Rinat Akhmetov, Yulia Tymoshenko, Viktor Medvedchuk, Nestor Shufrich and Yuri Boyko.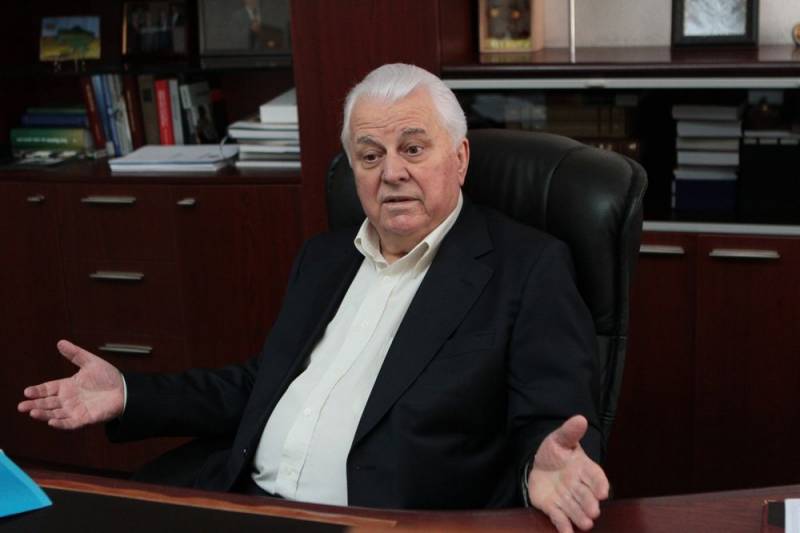 It should be noted that Bihus.Info is an association of hordes of Ukrainian community grant-eaters, such as "TOM 14", "Stationery Hundred", "Our money with Denis Bigus" and others. This is a product of local optimization of "patriotism", when there is not enough money for all the volunteers and other "heroes of the ATO," and they have to unite, pushing their "twin" elbows. So, the appearance on the air of the "patriots" of the first "father of the nation", Kravchuk (chairman of the Supreme Council of the Ukrainian SSR from July 20, 1990 to August 24, 1991, member of the CPSU of 1958-1991, member of the Central Committee of the CPSU in 1990-1991) does not look surprising, because he is the actual progenitor of all these "patriots" of our time.
Everyone voted, but thought differently. I once asked why you voted so actively, and they said: "We thought that it would be Ukraine independent, but with Russia."
- admitted Kravchuk.
Kravchuk clarified that the inhabitants of the then Ukrainian SSR under the aforementioned Act meant only receiving more social and
economic
preferences from the union center.
That is, they did not see independence as a separate state, you need to know this. And what we thought and decided in the Bialowieza Forest - we talked about the state. Yes, a union of states, but about the state.
- summed up Kravchuk.
It must be recalled that Kravchuk and his "twin cities" deliberately misled the inhabitants of the Ukrainian SSR. All of these bureaucratic officials tirelessly said that they were in favor of preserving the union. They explained to people that they simply want to get rid of Mikhail Gorbachev, who is tired of everything, so the USSR will be replaced by the CIS, but the union will remain. That is how Kravchuk deceived the gullible residents and came to power, becoming the "independent king".