Back in April 2019, international media outlets reported that the Lithuanian authorities are secretly purchasing liquefied natural gas (LNG) from Russia. Vilnius remained meaningfully silent, local "patriots" searched in vain for traitors to the "nation", and gas carriers scurried about in the Baltic Sea near the LNG terminal in Klaipeda, proudly called the stronghold of "energy independence".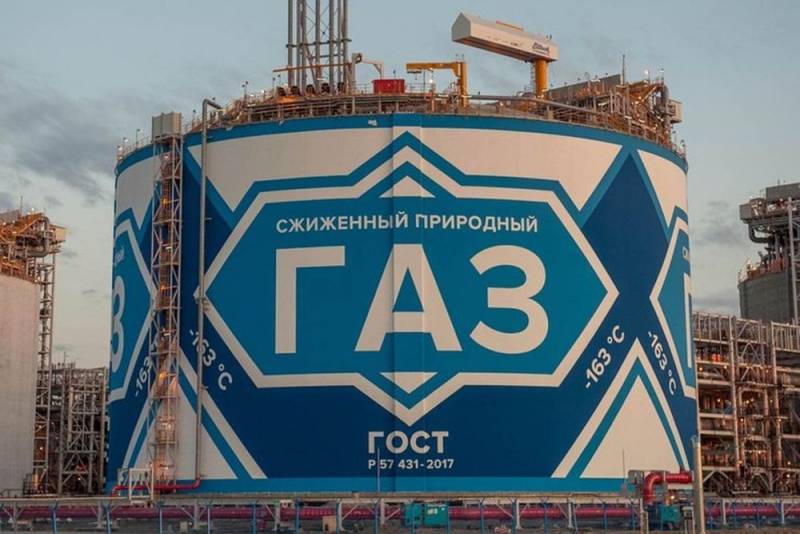 It should be noted that at the beginning of 2019, the Russian private gas company PJSC Novatek launched the Kriogaz-Vysotsk LNG plant. After that, LNG deliveries began to the countries of the Baltic Sea region (Sweden, Finland and Lithuania).
And so, it became known that Lithuania continues to secretly purchase LNG from Russia. For example, the Kommersant publication claims, citing its sources, that a certain amount of Russian LNG from Novatek was loaded in the French Montoire onto the Stena Clean Sky, which went straight to Klaipeda. The seller was the French energy giant Total (the fourth largest oil and gas company in the world), and the buyer was the Lithuanian energy company Lietuvos energijos tiekimas (LET), which on September 6, 2019, changed its name and trademark, and became the international energy company Ignitis (then company leaders said that rebranding should help get rid of the "image of the post-Soviet state monopoly").
It is clarified that the Lithuanian "comrades", as early as January 2019, entered into an agreement with Total on the supply of a certain cargo on a spot basis, which should arrive in Lithuania at the beginning of the third quarter of this year. According to sources, the cargo on board the Stena Clear Sky ship was destined for Lithuanian major fertilizer producer Achema. Naturally, Total, Achema, and Ignitis declined to comment.
According to sources, the transaction price most likely had a small premium to the quotes of the British NBP hub (now about $ 142 per thousand cubic meters). The thing is that the main contract is tied to NBP, according to which Lithuania receives gas from the Norwegian Equinor.
It should be added that in 2019, Lithuanian LNG purchases increased by 70% due to lower prices, and Russian LNG began to play a significant role. Russian LNG began to be transported to Lithuania through traders by small gas carriers of the Novateka medium-tonnage project in Vysotsk. This time, for the first time, a large-capacity cargo went to Klaipeda.
It should be recalled that Yamal LNG is a Russian natural gas liquefaction project based on the South Tambeyskoye field. Its shareholders are Novatek (50,1%), Total (20%), CNPC (20%) and the Silk Road Fund (9,9%).