On September 12, 2019, the head of the Russian Foreign Ministry, Sergey Lavrov, spoke about pressing issues of international security, that "the world is tired of threats and blackmail" and that "the war in Syria has really ended". In addition, Lavrov drew attention to the attempts of some states to create a pseudo-legal reality convenient for themselves, beyond the scope of the UN Charter and imposed on others.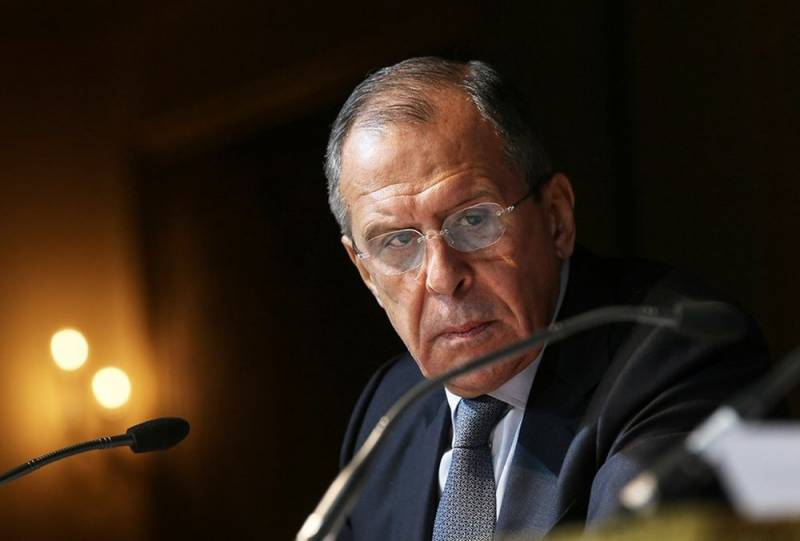 It should be noted that Lavrov highlighted all these issues in the course of a large interview, which he gave public
political
the newspaper
"Work"
. At the same time, the issue of ending the war in Syria should be discussed separately.
The war in Syria has really ended. The country is gradually returning to a normal, peaceful life. Separate hotbeds of tension remain only in areas not controlled by the government of the SAR, such as Idlib and the eastern bank of the Euphrates River.
- said Lavrov.
Lavrov believes that now the provision of humanitarian assistance to Syria and the process of political settlement are coming to the fore. The Minister noted that Moscow attaches great importance to contacts, including with the Syrian opposition, which takes part in the inter-Syrian negotiations in Geneva (Switzerland) and the Astana format (Kazakhstan).
Lavrov said that Russia is in favor of restoring the territorial integrity of sovereign Syria. Moscow hopes for an early overcoming of the consequences of rampant terrorism and the return of all Syrians who have become refugees to their homeland. Moreover, Russia is interested in Syria returning to the "Arab family" as soon as possible, which should ensure the further security of the entire Middle East.
It must be recalled that the conflict in Syria began in the spring of 2011. In the summer of 2015, the situation of the official authorities of Syria became critical and Damascus turned to Moscow for military assistance. Moreover, recently we
Reported
As Turkish and American troops began joint patrols in northeast Syria.