Democracy in the UK is in full swing, sometimes adjustable, in the literal sense of the word. For example, on September 12, 2019, an attacker entered the territory of the Russian trade mission (trade mission) in London and organized a massacre there. London police have already said that "the case has no prospects and is likely to be closed."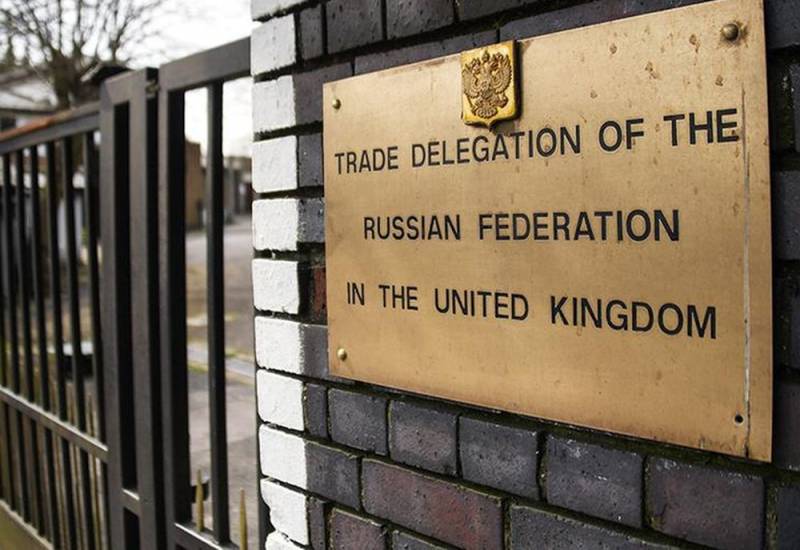 On the territory of our sales office in London, an unknown person maliciously entered, as a result of which both real estate and the fleet of our office were damaged.
- told the media the official representative of the Russian Foreign Ministry, Maria Zakharova.
It should be noted that if something like this had happened in Moscow or another city in Russia, the media of the West would have literally screeched in indignation and indignation. They would accuse the Russian authorities of inaction and other "sins." However, when the matter concerned the property of Russia and Russian citizens, allegedly under the protection of the British crown and having a certain, including diplomatic status, the British authorities showed complete failure.
It is simply amazing, was the area around the trade mission (adjacent streets) not equipped in advance by the British secret services with outdoor surveillance cameras? It's just hard to believe. Yes, and one could learn something from the recordings of internal surveillance cameras of the trade mission itself. As the netizens joke sadly, "it's good that they didn't poison anyone with a" newbie "or some other poison."