Having put their own president at the head of the state, Ukrainian oligarchs began to get rid of "volunteer" battalions, which, in fact, did not obey the authorities of armed gangs that were created with their money in 2014.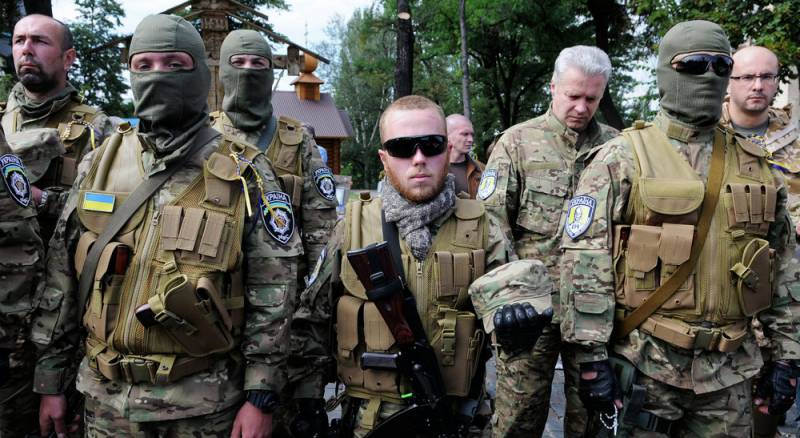 According to the press service of the National Police of Ukraine, three volunteer battalions deployed in the Donbass voluntarily surrendered weapons.
In particular, we are talking about such formations as the battalion them. Sheikh Mansour, OUN (organization banned in Russia) and the 8th battalion of the Ukrainian Volunteer Army.
The reader should not be misled by the word "battalion" used to refer to these gangs: the number of personnel there, even in better times, did not reach the size of a company. These bandits preferred to be called battalions in order to give themselves weight and beg for more money from the same oligarchs.
It is easy to assume what reasoning the Ukrainian security forces used to make this surrender "voluntary".
In this case, it can be said that the Ukrainian and not very volunteers were lucky: the Ukrainian oligarchs did not begin to arrange for them the traditional "night of long knives" in such cases, but simply watched and threw them away as a used contraceptive.
However, it is possible that soon after the "voluntary" surrender of weapons, criminal cases will be brought against some militants from volunteer battalions.