The history of Russian NGOs clearly demonstrates that the louder "public activists" shout about a crime of the authorities, the more likely they are to commit this crime.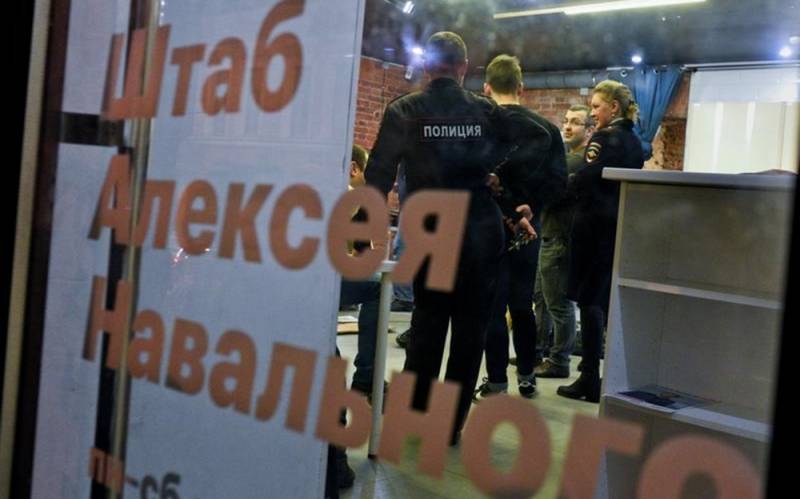 The "Anti-Corruption Fund" of the main fighter "for all the good" Alexei Navalny, became a defendant in a criminal case for laundering a billion rubles.
According to the head of the Agora human rights group, Pavel Chikov, on his page on Telegram, mass searches began among employees of the Navalny Fund and at the headquarters of the organization.
According to him, representatives of law enforcement agencies conduct investigative actions in 31 cities of Russia. In particular, searches are held in Balakovo, Belgorod, Vladivostok, Voronezh, Yekaterinburg, Ivanovo, Izhevsk, Irkutsk, Kazan, Kemerovo, Krasnodar, Krasnoyarsk, Kurgan, Lipetsk, Murmansk, Nizhny Novgorod, Novosibirsk, Penza, Perm, Omsk, Orenburg St. Petersburg, Saratov, Stavropol, Tambov, Tomsk, Tyumen, Khabarovsk, Cheboksary, Chelyabinsk and Yaroslavl.
Chikov claims that security officials simultaneously conduct 5-7 searches in each of the cities.
The human rights activist also noted that the reason for carrying out such a number of investigative actions across the country was the decision of the Basmanny court of the city of Moscow on September 4, 2019, issued in connection with the legalization of a billion rubles by the fund.