The first domestic cruise ship in the last 60 years was launched on the eve of the Krasnoye Sormovo shipyard (Nizhny Novgorod). The PV300 project vessel, called Mustai Karim, is capable of transporting up to 329 passengers at a distance of up to 6 thousand kilometers.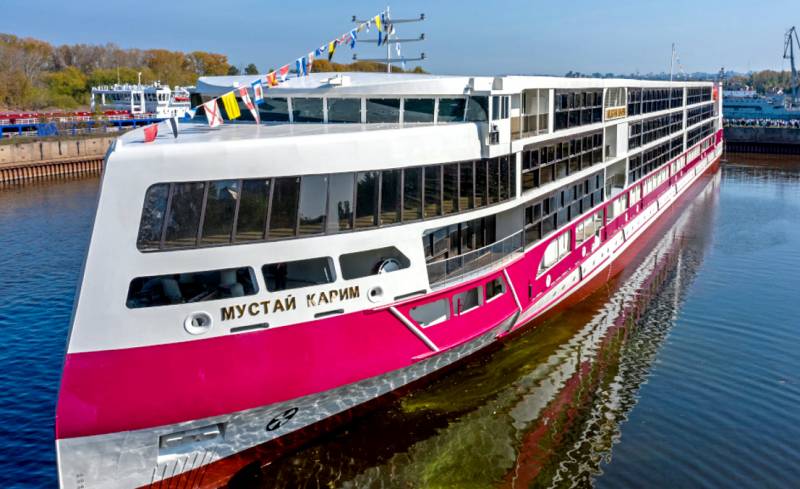 The construction of the ship began in 2017, by order of the Russian shipping company Vodokhod. At the moment, the readiness of the cruise ship is 80%.
Mustai Karim was equipped with two diesel engines Wartsila 6L20 (Finland) with a capacity of 1200 hp. each. The size of the vessel is: 141 meters in length, 16,8 meters in width. Draft is 3 meters. The operational speed of the ship reaches 22,5 km / h.
The liner is designed for use in the coastal zone, as well as for the implementation of long cruise crossings along inland rivers. It is assumed that the ship will run along the routes: Moscow - Astrakhan, Moscow - St. Petersburg and Moscow - Rostov-on-Don.
Before the end of the navigation season, the developer plans to conduct a series of sea trials. After that, the ship will be completed afloat. The domestic ship should leave for its first cruise in May 2020.