The dismissal of the adviser to the President of the United States, John Bolton, gave Russia a reason to demand an apology from a number of American media and the most dismissed adviser for distributing fakes.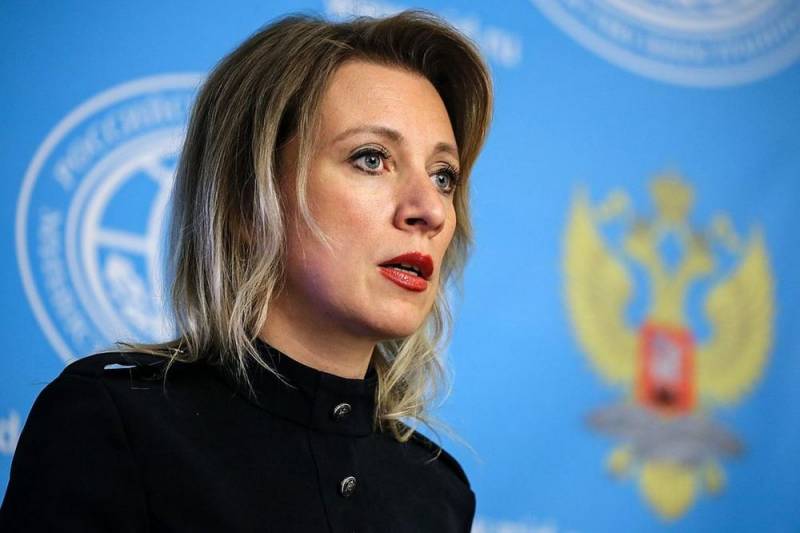 The Foreign Ministry spokeswoman, Maria Zakharova, called on John Bolton, as well as the American publication The Wall Street Journal and Bloomberg to apologize for the fake address of Russia, which they distributed in early June at a forum organized by WSJ.
We must pay tribute to the endurance of Maria Zakharova, who, following diplomatic etiquette, called the vile lie of the Americans "fake."
Recall that speaking at the aforementioned forum, the adviser to the American president accused Russia and a number of countries of distributing fakes about disagreements in the US administration.
As we can see, shortly after these accusations, Bolton demonstrated by his own example that there are quite serious disagreements in the White House. So serious that as a result, Bolton, most likely, was forever overboard
policy
.
Maria Zakharova wrote on her Facebook page:
My question is: who should be the first to apologize for this particular fake? The WSJ publication, which organized the next rally of geopolitical visionaries aggressively promoting disinformation, and, accordingly, became a propaganda tool? The Bloomberg agency that actively quoted Bolton's fake without any fact-checking? Or John Bolton himself, who not only invented a fake about Russia, accusing it of spreading false information, but also hid the true state of affairs in the USA?
At the end of her recording, the representative of the Russian Foreign Ministry noted that it was time for all of the above to apologize for the anti-Russian fakes.