A number of central Russian media today disseminated information about the emergency landing of the Mig-31BM fighter at the Bolshoi Savino airfield in Perm, which was committed due to an alleged fire of a combat vehicle.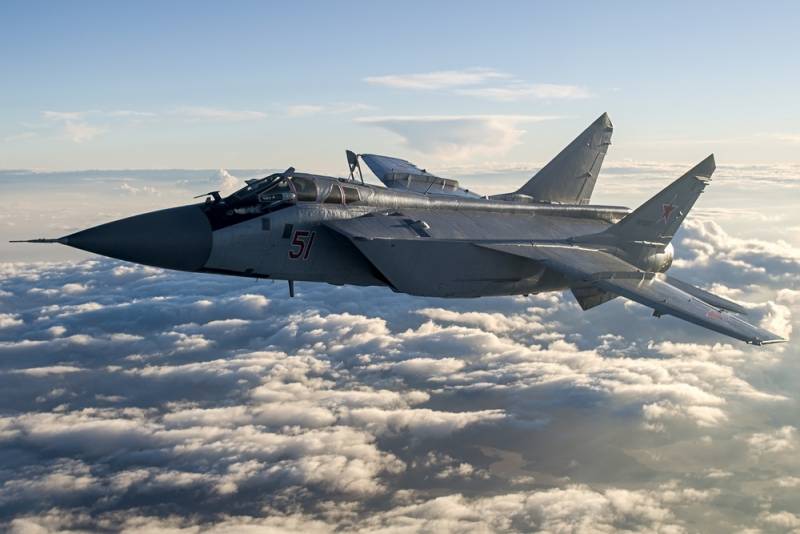 According to the updated information, which was published by the press service of the Central Military District, after the program of the planned training flight was completed, the fighter landed normally.
During the mandatory after-flight inspection, the aerodrome technical services identified a malfunction that was fixed on the spot.
The military's report also states that the fighter and its crew are currently ready for new tasks.
Recall that in the Perm Territory and the Chelyabinsk Region, exercises were completed today, at which the units worked out the comprehensive combat use of the supersonic MiG-31BM high-altitude fighters and Su-34 fighter-bombers.
The MiG-31BM is a Russian two-seat supersonic high-altitude all-weather long-range fighter-interceptor.
The combat vehicle is equipped with the modernized Barrier-AM radar system. This allows her to detect air targets at a distance of 320 kilometers, and destroy them at a distance of 280 kilometers.