The accumulation of gold reserves by Russia and China, which has been maintained by these countries for many years in a row, has been evaluated by American financial experts.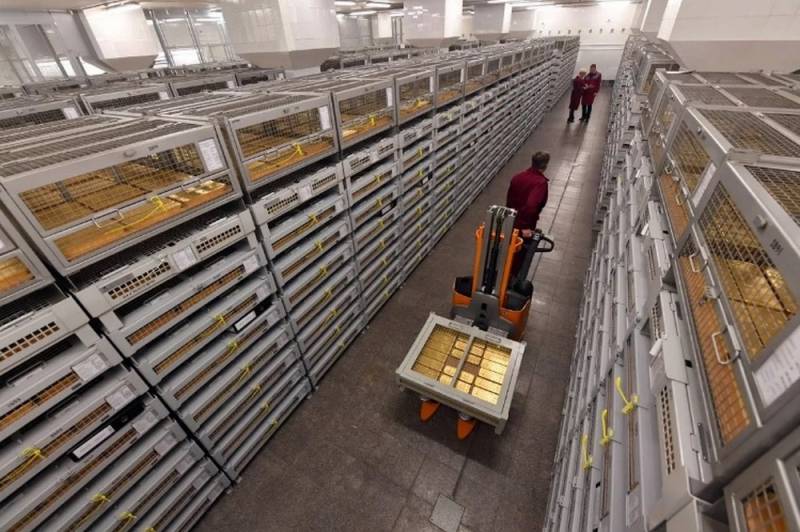 Thus, according to the president of the broker company Euro Pacific Capital Inc., whose office is located in Darien, Connecticut, the systematic increase in gold reserves by Moscow and Beijing is due to the expectation that in the future the dollar will cease to be a reserve currency.
The expert was rather skeptical of such a forecast, noting that the Russian and Chinese authorities were able to see ominous omens and "read what is written on the wall."
However, in the current situation, when the United States begins to use threats related to operations with the American currency as a way of pressure on other countries, it is hardly worth neglecting the fact that the leading countries of the world are beginning to consider the possibility of abandoning the dollar.
According to the estimates of the American edition of Bloomberg, Russia currently occupies 5th place in the world, with a gold reserve of 2200 tons. China's gold reserves exceed 1950 tons. This year, countries have increased their gold reserves by more than 100 tons.
Do not forget that against the backdrop of trade wars and in anticipation of the global crisis, gold is steadily becoming more expensive. So, in August, the price of an ounce peaked over the past six years.