Georgian media reported that the former Secretary General of the "peace-loving" NATO bloc, the Danish Anders Fogh Rasmussen, proposed Tbilisi membership in the Alliance, but without some territories (Abkhazia and South Ossetia). This information provoked a stormy reaction among the temperamental representatives of the "titular nation" of this country.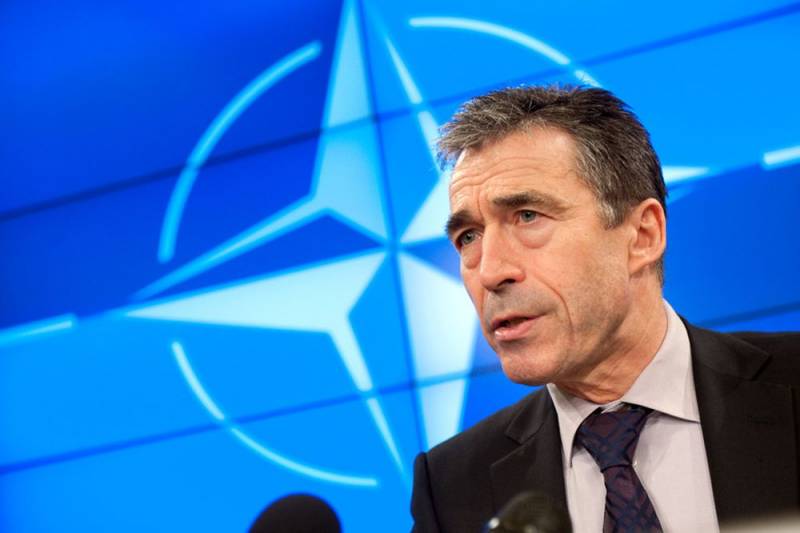 The thing is that non-traditional "patriots", who defend to a greater extent the interests of London and Washington, and not their country, were happy to accept information about membership, since they have long been mentally and physically ready for "unity". Overexcitation of the active public happened because of the realization that the West, in fact, recognized its helplessness in the issue of "territorial integrity" of Georgia. Now, according to Georgian "patriots", Abkhazia and South Ossetia will definitely go to the "occupier" and "aggressor", i.e. Of Russia. So, the hopes of some individuals in Tbilisi that the West will help return these territories look completely hopeless and unfounded.
I believe that you should begin the discussion of whether it is acceptable to become a NATO member without Abkhazia and South Ossetia. This decision is up to Georgia.
- said Rasmussen.
The former Secretary General, of course, recalled the fifth article of the Alliance's charter on collective security, according to which an attack on one NATO country would be equated to an attack on all members at once. However, he clarified, and it is extremely important, that a country that joined the Alliance without any disputed territory will independently deal with this problem, i.e. the above fifth article will apply only to the rest of Georgia. This suggests that NATO will not fight with Russia for Abkhazia and South Ossetia under any circumstances, and the territorial problems of Tbilisi do not concern NATO. They will certainly criticize Russia in NATO, but they will not fight.
Rasmussen noted that Georgia, in general, is ready for membership. In the military sphere, it meets the standards of the Alliance for sure. Then he praised Tbilisi for reforms and the fight against corruption. And he advised Tbilisi to continue "its way along this road."
Therefore, there is a high probability that Kiev will be offered something like that. For example, joining the Alliance, but without the Crimea and part of Donbass.