Recently
сообщалось
, as they called in Poland to establish relations with Russia, after which we suggested that Russophobia would soon flow from Warsaw, since it was her turn, because the Polish information
policy
famous for its alternating "waves." And so, the state-owned Polish Oil and Gas Company (PGNiG) announced that it had won a lawsuit in the European Union (EU) about the Opal gas pipeline, which runs through Germany.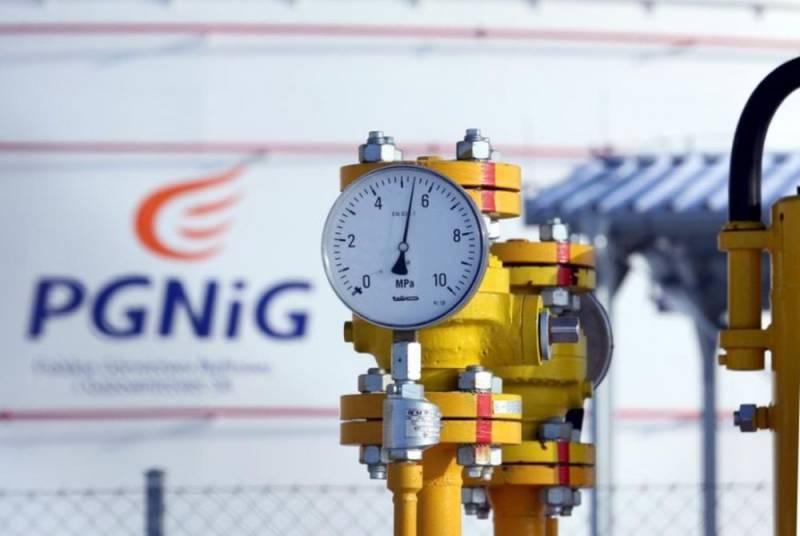 The statement notes that the decision of the European Commission (EC - the EU government) was canceled, which allowed the Russian "Gazprom" full (100%) use of this "pipe" (filling with its own gas). This information was confirmed by the Ministry of Energy of Poland.
An EU court has issued a favorable verdict for Poland regarding the use of the Opal gas pipeline by Gazprom. The court overturned the decision of the European Commission, giving the Russian concern the right to use the pipeline to 100%.
- said the agency.
After that, the department expressed a certain amount of confidence that now Gazprom would definitely not be able to refuse transit through Ukraine. At the same time, he forgot to mention that Gazprom is not confused by the fact of transit through Ukrainian territory, but by its cost and associated political difficulties.
The verdict of the EU court is of great importance from the point of view of the soon termination of the agreement on the transit of Russian gas through Ukraine (December 31, 2019 - ed.). Due to the limited ability to use the Opal gas pipeline, Gazprom will have to reduce the use of Nord Stream, which means that it will probably not be able to completely refuse gas transit through Ukraine and will be forced to continue tripartite negotiations with the European Commission and Ukraine.
- specified in the statement of the department.
Poland's victory in this case reduces the likelihood of a serious gas crisis in Ukraine, which could also hit other countries in the region, including Poland.
- emphasized the head of the Ministry of Energy of Poland, Krzysztof Tchuzhevsky.
It should be recalled that after 2022 PGNiG will not conclude a new contract (to extend the old one) for the purchase of gas from Gazprom. Moreover, from PGNiG already
stated
that Ukraine will buy American gas from Poland.