Chinese designers have found a way to extend the life of small spacecraft, thereby reducing the amount of space debris. The Beijing edition of China Daily reports that engineers from Institute No. 206 at CASC have developed and already managed to test the maneuverable ion engine in orbit.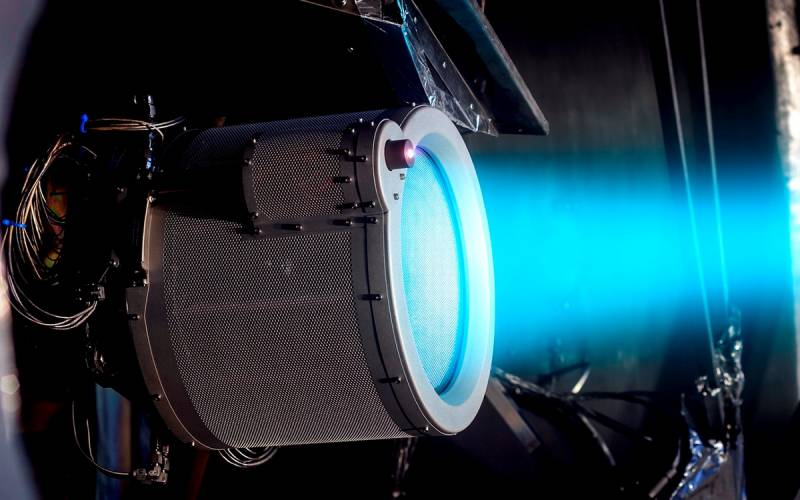 It is known that the new unit has a miniature size and weighs only 300 grams. The first launch of a "pocket" power plant was carried out this year. The device was put into orbit and tested using a small satellite.
The essence of the work of an ionic rocket engine is that the jet thrust in it is created by the release of ionized substance dispersed in an electric field. According to information published in the article, the Chinese unit operates on liquid metals. Which ones are not specified. But, as a rule, they are used: cesium, indium and mercury.
According to one of the developers of the miniature electric rocket engine, Gao Hui, this unit is able to provide high-precision maneuvering of small satellites. As a rule, such spacecraft operate in near-Earth orbit in a static state and gradually lose their course. A new ionic unit mounted on small satellites will help maintain altitude while maintaining the orbit, and thereby significantly extend the life of spacecraft of this class.