Recently we
Reported
as U.S. President Donald Trump reacted inappropriately to CNN accusations of evacuating a spy from Russia. And so, from the words of Trump's "peacemaker," it became known that the US administration was "forced" to begin "restructuring" the armed forces of the "stronghold of democracy" and increase defense spending due to Russia and China.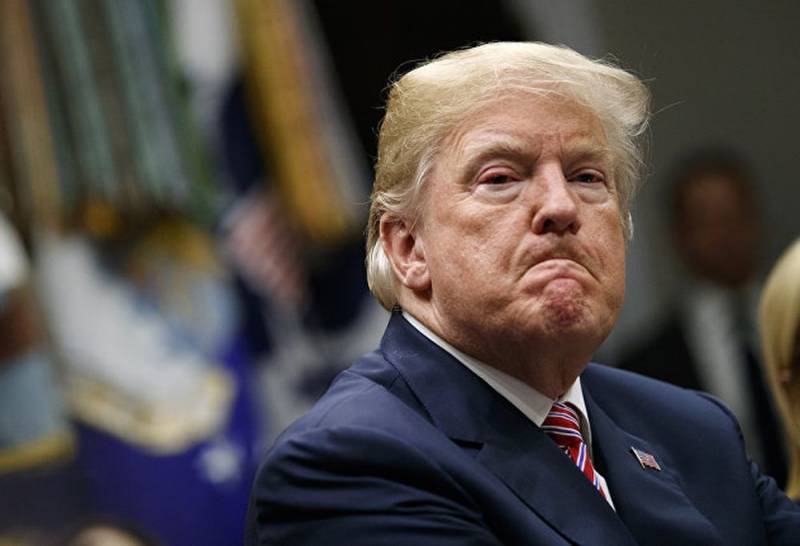 It should be noted that in the previous fiscal year (beginning on October 1), funding for military spending amounted to $ 700 billion, this year - $ 716 billion, and the next will be $ 738 billion. This is more than the expenses of all other countries of the world combined.
We had no choice, we had to rebuild our troops because of everything that is happening today with China, Russia, radical Islam, and everything. We had to do something.
- Trump made excuses in the state of North Carolina, while speaking to his supporters.
Now we have beautiful ("invisible" fifth generation fighter-bombers - eds.) F-35, (fighters - eds.) F-18, new ships, new missiles, we have everything new.
- Trump encouraged those present, arguing that the former US forces were "completely depleted."
Also earlier
сообщалось
Trump expects deterioration
economic
situation in the United States in the coming year, which could hurt him in re-election in the next election, which should be held in November 2020. Therefore, he does everything possible to delay the inevitable for the period after the election.