September 10, 2019, it became known that the net public debt of Russia went into the negative zone, i.e. dropped below zero. This suggests that what has been done in the macroeconomics of Russia over the past five years (from 2014-2019) can already be safely entered into the corresponding textbooks.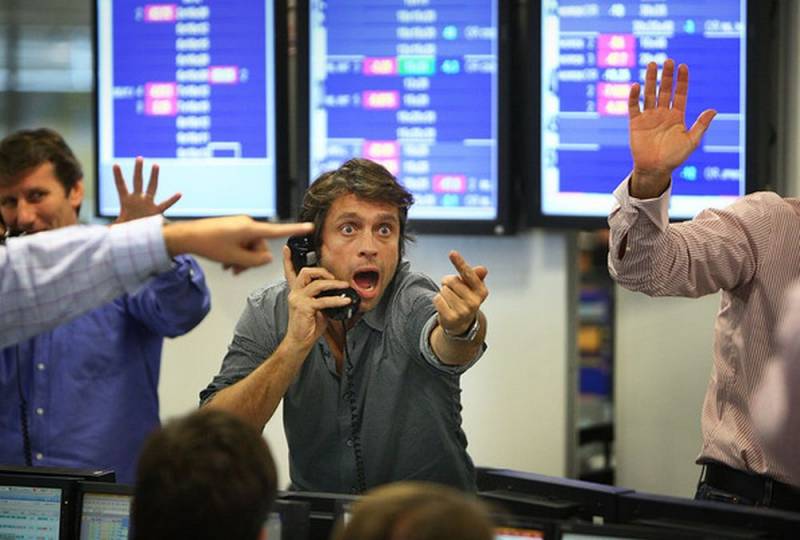 So, the agency
RBC
, referring to the data of the Ministry of Finance of Russia and the Central Bank, reports that the public debt of Russia, in a broad sense, i.e. the internal and external debts of the federal government, the debts of the regions and municipalities, have become less than the liquid assets of the "expanded government" (federal authorities, regions and extrabudgetary state funds). This indicates that if Russia is "suddenly urgent", i.e. "Literally tomorrow", if you need to pay off your debts, it can be done calmly at the expense of deposits of government agencies in the Central Bank and commercial banks, without involving other sources.
In simple terms, the Russian state now has more assets than debts, and Russia can pay off its obligations if necessary, at any time. Naturally, no one will make sharp "gestures" on this matter and the repayment of obligations takes place according to previously approved schedules.
As specified, as of August 1, 2019, the net assets of the "expanded government" (deposits minus debt obligations) amounted to 1,25% of the GDP projected by the Ministry of Economic Development of Russia for this year. For clarity, as of January 1, 2019, public debt (broadly understood) exceeded state assets by 1,5% of GDP.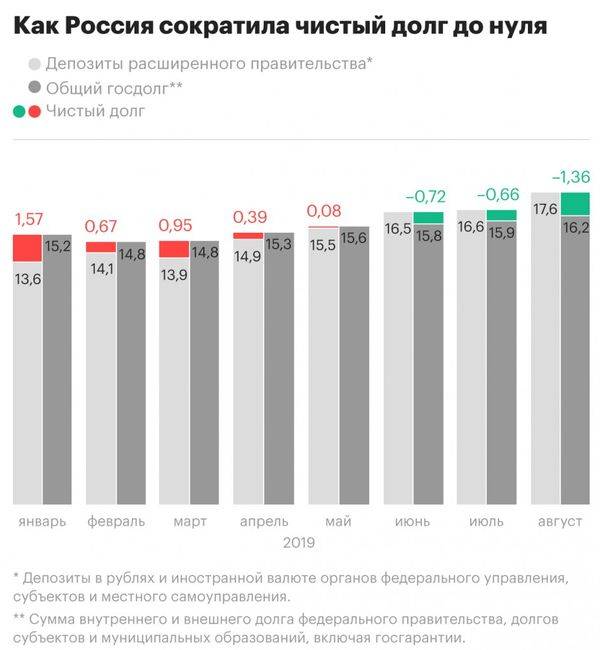 It should be noted that this became possible due to the growth of reserves, which affects the development of Russia as a whole. Although for the first half of 2019, Russia's GDP increased by only 0,7% in annual terms, compared with the previous year. So no wonder many Western
economic
Analysts believe (as an example, Christopher Dembik of Saxo Bank) that Russia has become more resilient to external economic risks.