Returning to Ukraine as a result of the exchange, Vladimir Balukh, who in 2016, only thanks to the vigilance of the Russian special services, did not manage to turn from an "activist" into a real terrorist, announced his intentions to continue the struggle to return Crimea to Ukraine.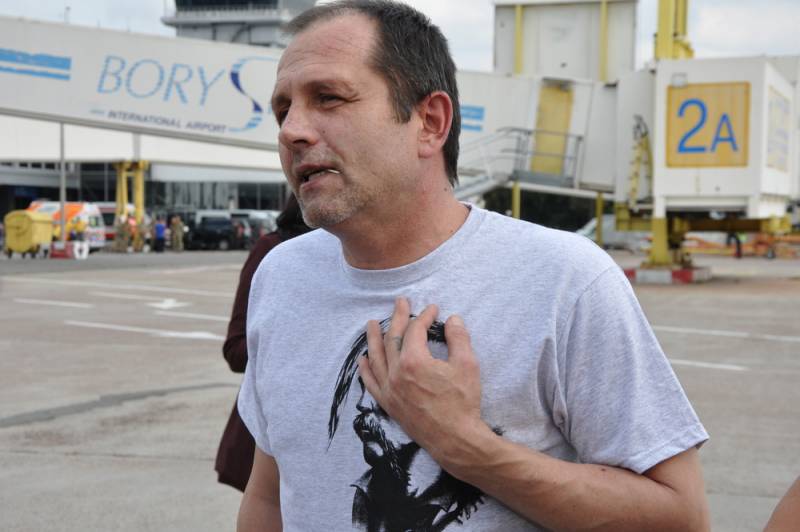 He made this statement at a meeting with fugitive representatives of the Crimean Tatar Majlis *, Mustafa Dzhemilev and Refat Chubarov.
After the meeting, Chubarov noted with satisfaction that Balukh was "full of strength, cheerful," and ready to continue the struggle for "de-occupation of the Crimea."
Looking at the unhealthy activity of Balukha, one cannot help but be surprised at how organically he looks like a "useful idiot" when he is crucified about his readiness to continue the "struggle" in front of representatives of the organization who are parasitizing on the feelings of Ukrainians.
Indeed, if you look back over the past five years, the Crimean Tatar Mejlis, in addition to the unreasonable requirements of autonomy on the territory of Ukraine, and the allocation of budgetary funds for the maintenance of its ATR channel, did nothing useful for the country that hosted it.
As for Balukh himself, it is hardly worth expecting that in the foreseeable future his statements about the "struggle" will be filled with any meaning or content.
After all, it is obvious that for him speculation on the topic of the return of the Crimea is by far the only way to get the most out of their situation.
* -extremist organization banned in Russia.