The head of Roscosmos, Dmitry Rogozin, told reporters about the intention of the state corporation to develop the Soyuz-6 rocket. According to the functionary, this will be a medium-class carrier created on the basis of Soyuz-5 and equipped with RD-180 engines.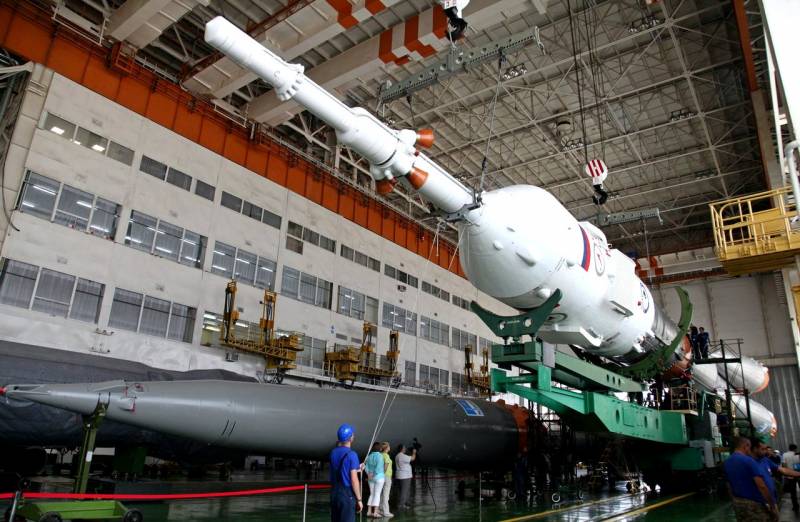 Thus, the space department will try to solve the situation with the possible refusal of the Americans to purchase a domestic engine. Rogozin emphasized that the RD-180 is a "unique engine" that has completed 85 successful flights and is fully adapted for manned launches.
The report of Roscosmos, dedicated to the joint implementation of the Baiterek space complex project with Kazakhstan, states that flight tests of the medium carrier Irtysh (Soyuz-5) will begin in 2023. In turn, the start of testing the new Soyuz-6 rocket is planned for 2025. Tests of the vehicles will be carried out at the Baikonur Cosmodrome.
It is worth noting that, based on the information voiced by Rogozin, the sixth version of the Soyuz will be able to output payloads of mass: 17 tons into low Earth orbit, 9 tons into solar-synchronous and 5 tons into geo-transition. For comparison, Irtysh will output: 9 tons, 5,5 tons and 2,3 tons, respectively.
The head of Roscosmos also added that in the future the department plans to begin the development of methane
of technologies
and focus on the development of reusable devices.