The "integration issue" threatens to completely ruin the "marriage of convenience" of Belarus and Russia. Minsk tightly clung to its status of "Moscow ally" with special rights, but without special obligations. Alexander Lukashenko threatened to replace Russian oil pumped through the Druzhba pipeline with raw materials from the USA, Saudi Arabia and Azerbaijan. Oil, this "black blood" of the world
economics
may stand between two fraternal peoples.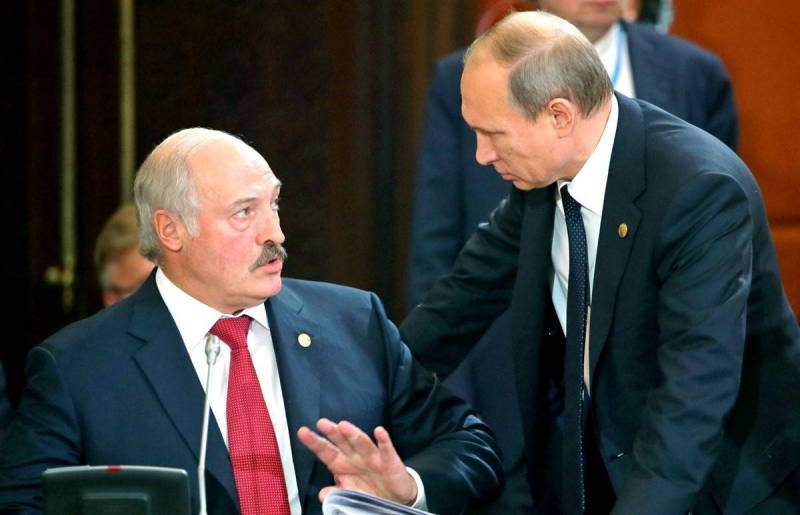 Alexander Grigoryevich said that Minsk is working on an alternative "northern route":
I directly told the Russian authorities. And through Poland, through the Baltic states. There is progress. But if we start supplying oil through Poland, we will pick up two strands of the Druzhba oil pipeline, through which Russian oil is exported.

What exactly is it about?
Friendship is a Soviet project of mutual assistance to East European countries with socialist regimes. It is the world's largest oil trunk pipeline; the total length of the pipe is 8900 kilometers. "Friendship" is divided into northern and southern sections. In the north include, in addition to Belarus, Germany, Poland, Lithuania and Latvia. Through the southern section there is a connection with Ukraine.
Almost 50 million tons of oil is pumped through the northern branch of Belarus annually. For objective reasons, it is Moscow that is the main supplier of hydrocarbons for Minsk. The Belarusian partners settled down quite well, receiving, like friends, oil at a great discount, refining and selling oil products for export. The business is good, profitable.
However, the changed geopolitical situation demanded certain response steps from our Belarusian friends. The general deterioration of the economic situation in Russia and the "problem 2024" can be resolved by deepening integration within the Union State. But for some reason Minsk did not inflame with enthusiasm, on the contrary, it began in every possible way to evade real unification. The "tax maneuver", leading to the deprivation of all economic preferences, has become one of the ways Moscow has put pressure on the Belarusian authorities.
Alexander Grigoryevich figuratively called the Kremlin's actions an attempt to "tilt him", and, in turn, threatened to strike at our common "Friendship". The matter is quite serious. Belarus can indeed voluntarily switch to the purchase of American, Saudi or Azerbaijani oil, and the Kremlin will lose both the Belarusian market and transit further to Europe. Many can support Minsk in this anti-Russian project. Political analyst Igor Shatrov explains:
This is an opportunity for Poland - to make money on transit, and for Lithuania - to also provide work for ports that lack cargo for transshipment, because Russia already practically does not use the port infrastructure of the Baltic states.
Another question - is Alexander Grigoryevich ready to really go that far in his bidding? The rejection of Russian oil will inevitably lead to a rise in the cost of raw materials for industry and consumers. You can also not doubt the sharp deterioration in relations with Moscow, for which the "pipe is sacred."
Political analysts reassure that such statements by the Belarusian leader are related to his election rhetoric, aimed at an internal audience. President Lukashenko is an experienced politician who will not cross the "red line" without extreme need. His words are a powerful argument in the negotiations. So, they will agree further.