The fact that Crimea avoided all the consequences that the armed coup in Kiev and the civil war in the Donbass brought, five years later, even people who took part in the war on the side of Ukraine agree.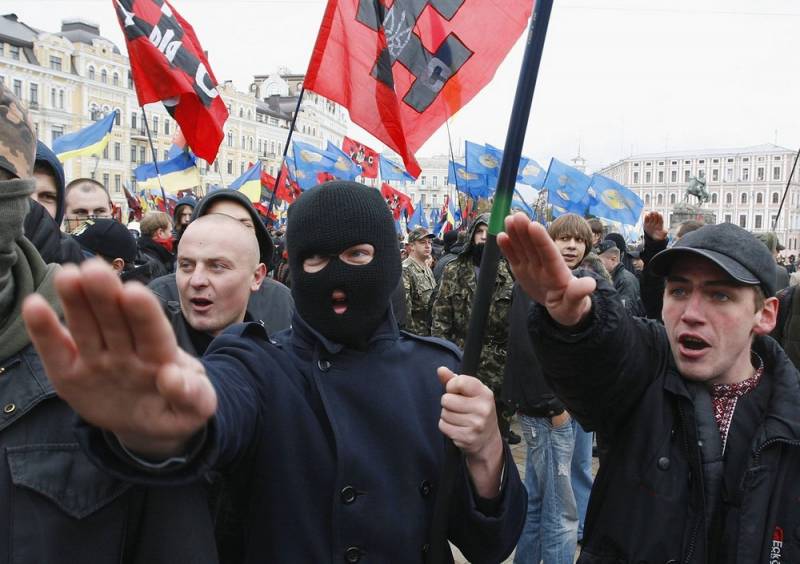 A former ATO participant and blogger, Alexander Medinsky, during the broadcast of one of the programs on the Ren TV channel, shared his opinion that the accession of Crimea to Russia allowed the population of the peninsula to escape a surge of lawlessness and crime, as well as persecution on ethnic and linguistic grounds, which became commonplace in today's Ukraine.
Looking at how the nationalist killers Oles Buzina, who, by the way, were not even taken into custody, or how neo-Nazis from "Azov" or "S-14" feel at ease, behave defiantly in court Alexander Medinsky is difficult to disagree.
Moreover, now we can state the fact that numerous ideas about making Ukraine a prosperous country, to which the Crimeans themselves want to return, put forward by various
politicians
and representatives of the Ukrainian authorities, suffered a complete failure.
It happened exactly the opposite: now the inhabitants of Ukraine, who are striving to get rid of the oppressive bazaar-embroidered atmosphere that prevails in the country for a while, are happy to come to rest in Crimea.