In an interview with the clergy of the Syzran Diocese, the Head of the Patriarchal Commission on Family, the Protection of Motherhood and Childhood, Archpriest Dimitri (Smirnov), expressed his opinion about modern Russian men.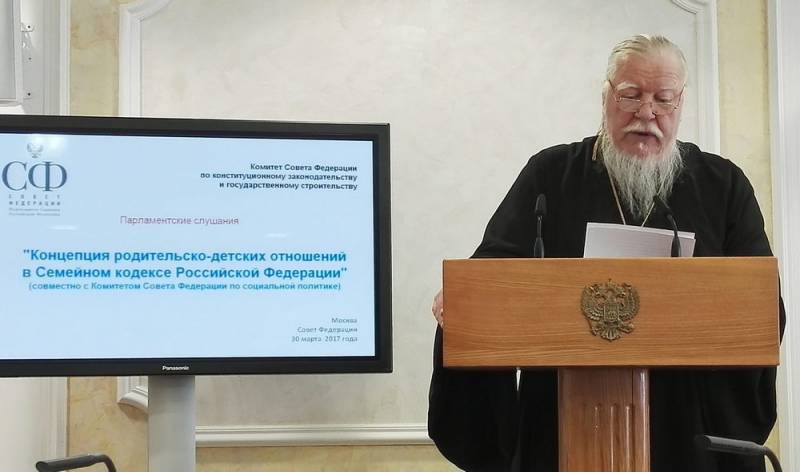 According to the clergyman, modern Russian men are weak, and this is the national tragedy.
The archpriest calls female education the reason for this state of things.
According to him, the Russian woman has strong genetics and she can give birth to 5-10 children, but at the same time, Soviet propaganda made a big mistake "and drove this woman out of the house to work."
Father Demetrius admits that there are real men among the Russians, but this is rather a "piece of goods" that will not solve the problem nationwide.
The clergyman also believes that the constant female environment plays a negative role: in the family, at school and in the church.
Interfax
cites the words of Archpriest, who bitterly states:
At home, mother - she is her husband, who is a sissy of a mother, he is twisted into a ram's horn, and even when he is looking for a wife, he is looking for a second mother so that he can fall to his chest and watch TV. What can he do? Sports, or something to do? No, he can shout: "Puck! The puck! "
At the end of his conversation, Father Demetrius proposed "slowly preparing new people", transferring the boys to schools under the supervision of the best officers.