Recently we
Reported
how the Su-25UB attack aircraft crashed in the Stavropol Territory (both members of his crew died without having time to eject). And now, it has now become known why the disaster occurred.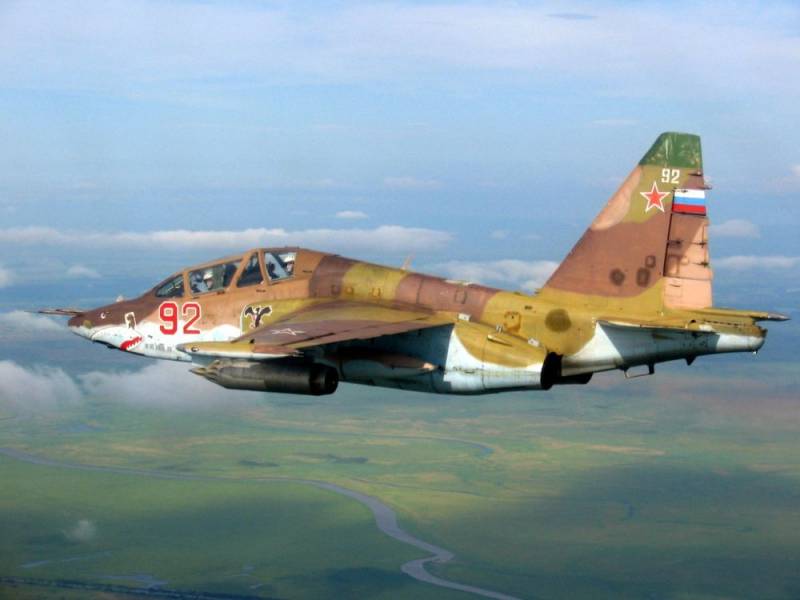 A law enforcement source said
RIA News
that the crash of the attack aircraft occurred due to a factory marriage on the wing. We remind you that when performing the "dead loop", the experienced crew could not get the plane out of the dive, after which it collided with the ground.
They established the cause of the accident, this is a factory defect on the wing, this is not a pilot's mistake.
- said the source.
After that, the source said that the remains of the dead were sent for examination in Rostov-on-Don. Fragments of bodies do not exceed 12 cm, so they will be determined by DNA.
Farewell will be on Friday (September 13, 2019 - Ed.) In part, if they manage to make an examination.
- added a source.
The source emphasized that the monument to the crash site will be installed near the crash site. Thus, the original version that the cause of the emergency is a crew error was not confirmed. At the same time, it is not known what year of production this Su-25UB was and when it was last repaired.
By the way, the Su-25 (the T-8 product, according to NATO codification "Frogfoot") first flew up in February 1975. In 1980, four Su-25 passed military tests in Afghanistan in combat conditions. In 1981, the Su-25 was adopted and in various versions was produced until 2017.