September 8, 2019, the former pilot of board number 1, Vladimir Fedorushkin, who drove Mikhail Gorbachev, Boris Yeltsin, Vladimir Putin and Dmitry Medvedev, told stories that were behind the scenes of the official chronicle. For example, about the emergency situation that happened during the flight of Vladimir Putin from Moscow to St. Petersburg.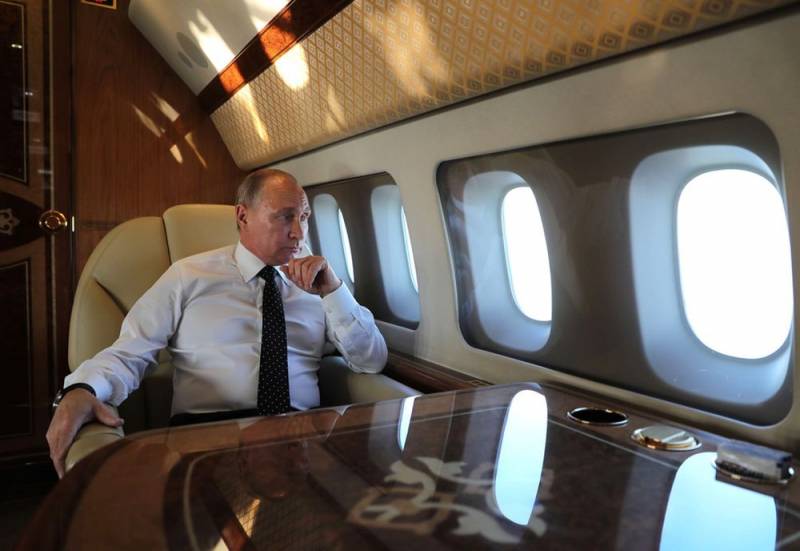 According to Fedorushkin (the former commander of the presidential Il-98 and the head of the special flight squad "Russia") to NTV, that day there were bad weather conditions, a strong, gusty crosswind.
And we are taking off. And at the echelon of 5-6 thousand meters we get into the wildest talk. This is turbulence in the clear sky.
- remembered Fedorushkin.
Fedorushkin said that this flight was the most difficult for 40 years of his work.
Our autopilot was completely knocked out, the steering wheel was limited to one third of the stroke. We climbed 9 thousand meters, and we were shook so that if we were not fastened, we would have ended up with our heads in the ceiling.
- emphasized Fedorushkin.
In St. Petersburg pours, water is almost on the strip. And we have a steering wheel - a turn that we must withstand during landing - only one third deviates. In conditions when it is full, and then it is difficult to keep it. And here is only one third.
he added, indicating severe overload.
At the same time, despite the difficult weather conditions, board No. 1 confidently landed at Pulkovo Airport.
Naturally, Vladimir Vladimirovich called me into the office. I asked what it was. Well, a little talk with him on this subject. Of course, it was unpleasant. The probability of flying off the strip was 90%. But we did it.
- noted Fedorushkin.
In addition, Fedorushkin explained how the head of state eats on board. Food is prepared in advance and brought to the plane in closed containers. Then the food is heated, and the stewardess attached to the first person carries the food.