Recently we
told
what a failure for Russophobes from Warsaw the event ended, which had a pronounced anti-Russian subtext dedicated to the 80th anniversary of the outbreak of World War II. And now, in Warsaw, they again started talking about the need to establish cooperation with Russia.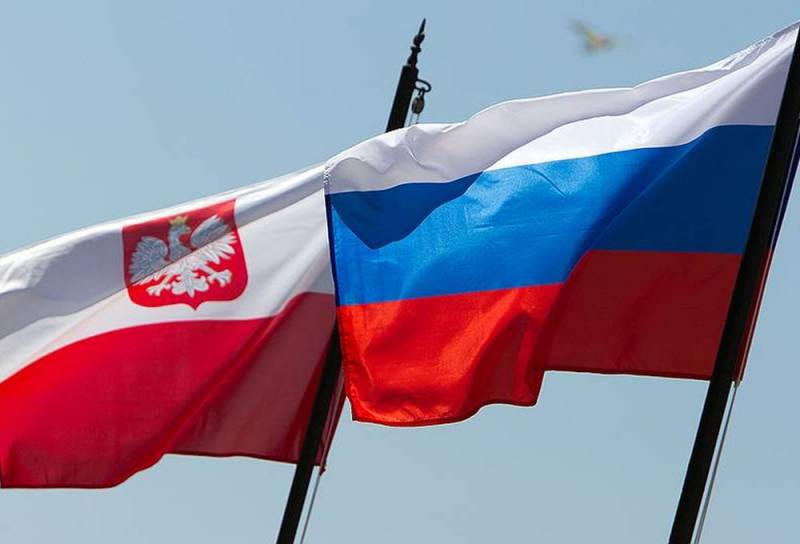 It should be noted that the Poles do this regularly. At first they attack Russia with sweeping accusations, and when they do not receive support from the influential Western countries (Ukraine, of course, is not considered), they begin to speak in a conciliatory tone. This is already a diagnosis, and, as many netizens believe (jokingly), this disease (Russophobia) will last exactly as long as the Polish military wears square headgear, disrupting the normal functioning of the brain.
So, in a Polish newspaper with the significant name Rzeczpospolita, an article appeared by journalist Lukasz Gadzal in which he urged Warsaw to establish relations with Moscow. He chose the most intelligible and understandable argument - it is economically profitable to be friends with Russia.
We forget that dialogue and the desire to conclude an agreement are always in the interests of small countries, such as Poland, because a confrontation with a stronger state does not bode well for them.
- wrote Gadzala.
The Polish journalist reminded the public that Western countries are increasingly less likely to support Russia's isolation. He even cited the recent words of the French president, Emmanuel Macron, who stated that pushing Russia away from Europe would be a big strategic mistake, and that a new European project (a large Europe from Lisbon to Vladivostok) would not appear without a serious revision of relations with Moscow.
In addition, he recalled that the President of Finland, Sauli Niiniste, was also not enthusiastic about the possible deployment of US missiles in Europe, and during a recent meeting with Russian President Vladimir Putin, expressed his concern about this. According to Gadzal, refusing a dialogue with Moscow, Warsaw makes a strategic mistake and is increasingly moving away from the "civilizational achievements" of the West.
It should be recalled that before this, in the Polish socio-political weekly Myśl Polska, the Polish journalist Mateusz Piskorski wrote that Warsaw is trying to destroy the historical and international identity of modern Russia and is an enemy of its statehood.
In the symbolic sphere, the following occurs: Warsaw systematically tries to strike a blow at the historical and international identity of modern Russia, and although it does not achieve any noticeable successes in this field, it appears in the form of a consistent and unaware enemy of Russian statehood.
- wrote Piskorsky.
As a result, he came to the conclusion that the patience of the Russian side and its patience in the face of provocative actions taken by the next Polish leadership is "truly enormous".
However, very soon, somewhat different intonations will prevail in the Polish media, which will change again after a while, and so on - to infinity. This is the ongoing information cycle, which has been going on for 400 years, with short breaks.