On September 4, 2019, Russian Foreign Minister Sergey Lavrov stated that it is wrong to call China the "big brother" of Russia, since our countries are strategic partners, and relations are mutually beneficial. Moreover, the expert community, for the most part, agrees with the opinion of the Russian Foreign Minister, since there is no evidence that Beijing is imposing any decisions on Moscow.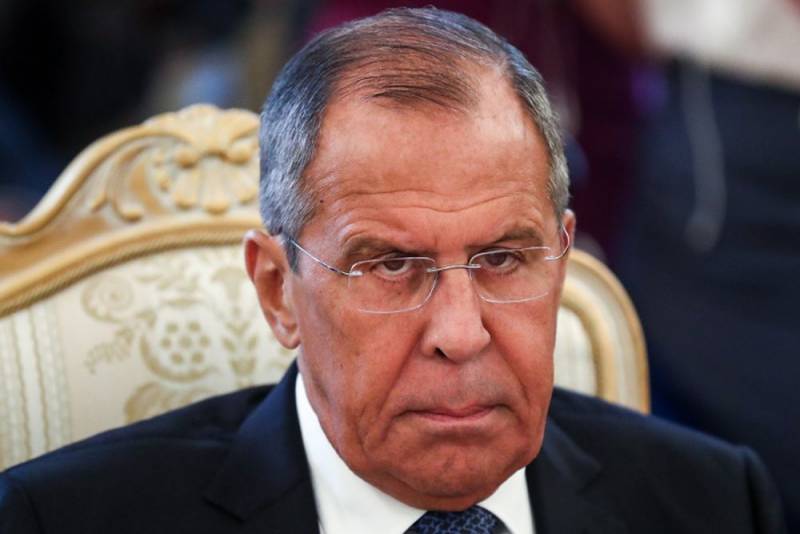 It should be noted that the words spoken by Lavrov were heard during a large exclusive interview that he gave to the newspaper
"News"
. In an interview, Lavrov touched on many of the most important issues of our time, including the expansion of the UN Security Council at the expense of India, Brazil and several other countries, and reported on the prospects for maintaining the Strategic Offensive Arms Treaty (START-3), which expires in 2021 and other topical issues.
Lavrov said that Moscow is building relations with other countries without any dictatorship. At the same time, he called relations with Beijing "unprecedentedly strategic."
This is a multi-faceted partnership and strategic interaction. Their mutually beneficial nature is not only enshrined in numerous agreements and other documents, but also is consistently implemented in practice.
- stressed Lavrov.
Moreover, Beijing, according to Lavrov, responds to Moscow in return, i.e. his relationship is built on exactly the same principles. In addition, Lavrov recalled that only Moscow and Beijing have consistently advocated for the fundamental principles of the UN Charter. So, relations between Russia and China can be safely considered equal and trusting. For example, the Russian leader, Vladimir Putin, and the Chinese leader, Xi Jinping, meet at least five times a year.
Regarding the opinions of experts, the statement by the director of the Center for East Asian Studies and the SCO of the Institute for International Studies of the Moscow State Institute of International Relations of the Ministry of Foreign Affairs of Russia, Alexander Lukin, which he made on the sidelines of the international forum of civilizations of the Taihe analytical center, can be called generalizing.
It depends on how you count. Chinese
economy
, of course, more, in my opinion, every eight. But equality between countries is determined not by who is larger, but by whether there is a dictate, that is, whether you suffer from this (relations with another state - ed.) Or not. For example, does Canada suffer from the fact that the American economy is much larger, probably not, at least they don't talk about it, perhaps because the USA does not impose any decisions on them.
- said Lukin
RIA News
.
In this regard, Lukin believes that Lavrov is right, and that Russia and China have equal relations.