In recent years, the current president of the United States, Donald Trump, has not tire of repeating that
economy
The US is stronger than ever. At the same time, many experts are skeptical of Trump's similar optimism, suggesting that he is simply trying to delay the inevitable so that the next economic crisis in the United States would erupt after the presidential elections scheduled for November 2020.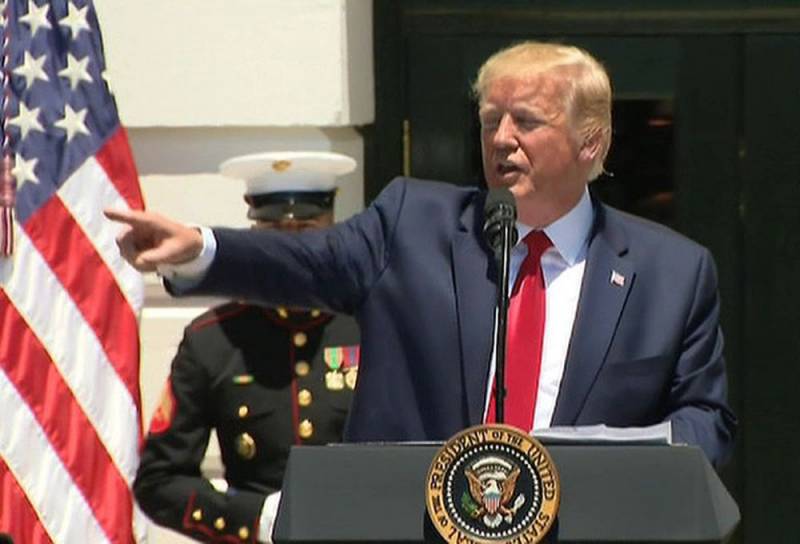 And so, on September 7, 2019, the American CNN broadcast information that Trump, in recent weeks, in conversations with his surroundings has repeatedly expressed serious concern about the potential for a sharp deterioration in the economic situation in the United States. At the same time, Trump was more concerned not with the well-being of citizens and the well-being of American companies, but with his own second presidential term. After all, if the crisis occurs before the election, it will really ruin Trump's reputation and reduce his chances of re-election.
It is clarified that Trump instructed the staff of his administration to urgently develop a series of measures aimed at increasing consumer confidence. They called for new trade arrangements with Mexico and Canada, a reduction in the tax burden, and even increased pressure on the US Federal Reserve System (FRS) to lower the base interest rate.
Moreover, it is claimed that Trump and his inner circle, for example, his son-in-law and presidential adviser, Jared Kushner, personally phoned serious American businessmen. It is emphasized that in telephone conversations they urged entrepreneurs to be optimistic about the economic situation in the United States and the resolution of trade disputes between Washington and Beijing.
According to a large number of experts, the next economic crisis in the United States, with a high probability, should happen in 2021-2022. However, now, according to CNN, things have become more complicated, and the crisis may begin in the coming year. So we will follow the development of events with undisguised interest.