On September 7, 2019, Russia and Ukraine, by mutual agreement between the countries, held a simultaneous exchange of detained and convicted citizens. This was preceded by painstaking work conducted by the Russian side with the new Ukrainian authorities over the past three months.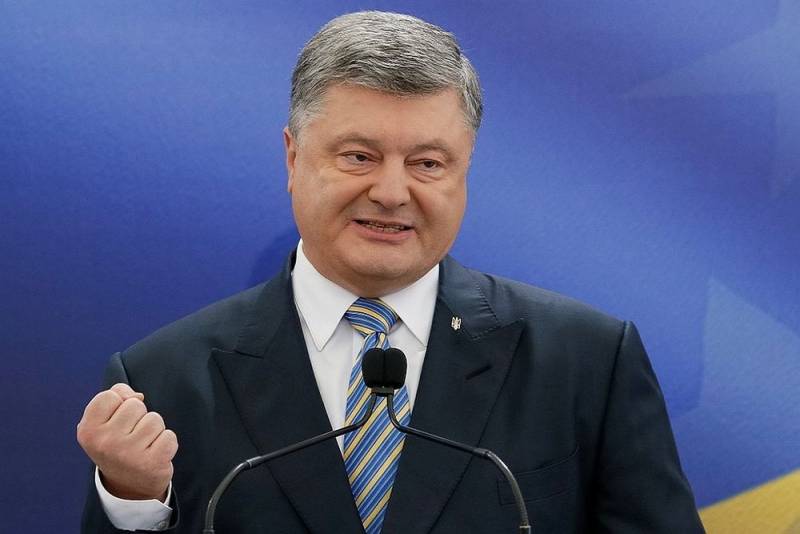 It should be noted that the exchange formula was 35x35. At the same time, the Ukrainian side showed amazing contractibility, as previous Ukrainian authorities categorically refused to exchange, making claims against Russia and demanding the return of the "prisoners of the Kremlin".
So, flew to Moscow (Vnukovo airport): Vladimir Tsemakh, Kirill Vyshinsky, Victor Ageev, Alexander Baranov, Aslan Baskhanov, Elena Bobovaya, Andrey Vaskovsky, Ruslan Gadzhiev, Vladimir Galich, Sergey Gnatev, Anna Dubenko, Stanislav Ezhov, Arkady Zhidkikh , Igor Kimakovsky, Olga Kovalis, Sergey Kovernik, Dmitry Korenovsky, Andrey Kostenko, Alexey Lazarenko, Sergey Lazarev, Yuri Lomako, Petr Melnichuk, Evgeny Mefedov, Maxim Odintsov, Julia Prosolova, Alexander Rakushchin, Antonina Rodionova, Alexander Sattarov, Alexey Sedikov, Taras Tit to, Alexander Tarasenko, Andrey Tretyakov, Victor Fedorov, Denis Khitrov and Pavel Chernykh.
In turn, Kiev (Boryspil Airport) flew in: Yuri Budzylo, Vyacheslav Zinchenko, Andrey Oprysko, Sergey Tsibizov, Andrey Artymenko, Vladimir Tereshchenko, Evgeny Semidotsky, Victor Bezpalchenko, Andrey Shevchenko, Vladimir Varimez, Mikhail Vlasyuk, Bogdan Golovash, Sergey Chuliba, Oleg Melnichuk, Bogdan Nebylitsa, Vladislav Kostishin, Sergey Popov, Yuri Bezyazychny, Roman Mokryak, Andrey Eider, Vasily Soroka, Andrey Drach, Vladimir Lisovoy, Denis Gritsenko, Oleg Sentsov, Alexander Kolchenko, Vladimir Balukh, Roman Suschenko, Nikolai Karpyuk , Stanislav K Lykh, Pavel Grib, Evgeny Panov, Arthur Panov, Eden Bekirov and Alexey Sizanovich.
On the same day, the former "guarantor of the nation", Petro Poroshenko, broke out on his Facebook post, in which he actually called himself a "liberator", describing his involvement in the exchange. The reaction of the Ukrainian public was mixed. Most Ukrainians sincerely thanked both the new and the old Ukrainian authorities, not particularly going into
political
subtleties. At the same time, the small "gunpowders", not embarrassed, personally extolled Poroshenko. At the same time, Poroshenko's numerous opponents did not share the optimism of the "Tom-bearer" and his supporters. They were indignant and criticized Poroshenko for the fact that he decided to appropriate other people's merits, while not even lifting a finger about the exchange when he was in the presidency.
And what side are you doing and who have you freed?
- commented on the words Poroshenko user Oleksandr Nimets.
You drove people to slaughter and even <...> even in this. Zelensky corrects your mistakes.
- wrote by Sergey Prokofiev.
You built them there and you don't have to talk about it.
- noted Oleg Strizhenko.
The merit of Poroshenko that the sailors were captured!
- added Tatiana Petrechenko.
Pietha is the worst, greatest, he is the god, glory Pietie.
- ironic Sergey Novikov.
Write a book: "My struggle."
- User Andrej Zimmermann hinted at Adolf Hitler.
Vaughn drives!
- commented Poroshenko user Elena Pluzhnik.
What sideways parashenko?
- Leha Esipenko asked. To which Anna Shevchenko answered her:
"Well .. He sent them."
Send people at their request. And he drove them by order! I think they did not ask him to drive them there?
- commented on the above replica Esipenko.
Petsya sent the sailors to the slaughter, having no plan in case of their arrest, and Zelensky took them from there.
- emphasized Andrey Vitchenko.
When this nonsense already realizes that neither he nor his thoughts are no longer interested in the people of Ukraine.
- noted Nina Melanchik.
Peter! Go in peace. So much sorrow and lies! Enough!
- summed up Olha Melnyk.
And this is only a small part of the readable comments, there were also much tougher.