During the meeting of the liberated, as a result of the exchange of Ukrainians, Vladimir Zelensky told reporters about plans for further implementation of the agreements reached during telephone conversations with Russian President Vladimir Putin.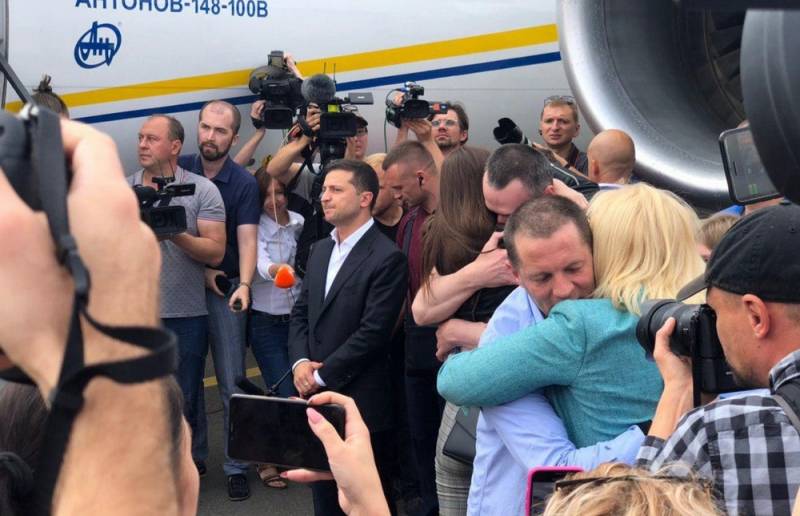 The Ukrainian president stated that the first stage of the agreement with the Russian leader was completed by both parties without changing the agreement.
Vladimir Zelensky noted that Kiev and Moscow know what to do next.
According to him, the next stages should be the return of all prisoners, and the continuation of the process of separation of troops within the Minsk process in two stages: first in the settlements of Zolotoe and Petrovsky, then along the rest of the contact line, with a further ceasefire in full and an end to the war.
The head of Ukraine expressed hope that a meeting in the "Norman format" would be held soon, where the parties should take steps to completely end the war.
The return of prisoners home, of course, is a good deed, both for Ukraine and for Russia.
However, in light of the constant violations of the terms of the ceasefire by the Ukrainian army units, and the sympathies unseen by part of the military personnel to former President Poroshenko, who set the vector for "war to a bitter end", further compliance with the terms of the agreements on the Ukrainian side looks very problematic.