The longer the crisis in Ukraine lasts, the more the appetites of the leadership of Belarus grow, because this country has occupied a monopoly position between Russia and the European Union. For example, on September 6, 2019, "father" Alexander Lukashenko, while in Brest, reproached Moscow for pressure and promised to find a replacement for Russian oil.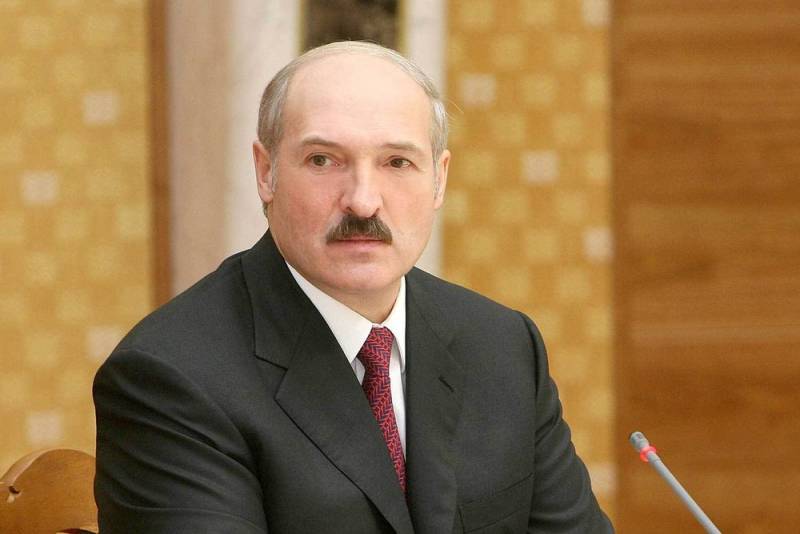 At the same time, Lukashenko cited as an example the diversification of natural gas supplies that Russia and its European partners conduct, building "flows" along the bottom of the Black and Baltic Seas.
They are tired of arguing with transit countries. He [Russian President Vladimir Putin - ed.] Proudly invested billions of dollars, built these flows. I told him: we are also proud (if you will incline us: let us down to the market price of oil, replace the customs duty with a tax maneuver) we will take other oil from the market. But only if Russia needs it so that 20-25 million tons of foreign oil - American, Saudi Arabia, someone else ... will come to its market ... Azerbaijani oil - through Ukraine, we have worked out this route to Mozyr.
- conveys the words of Lukashenko
BelTA
.
After which Lukashenko added that he is working on the "northern route" of oil supplies to Belarus.
And through Poland, through the Baltic states. There is progress. But if we start supplying oil through Poland, then we will take two strands of the Druzhba oil pipeline, through which Russian oil is exported. Is this necessary for the Russians? Not. Well, so let's make a deal humanly and will do the best. These are my requirements. And do not extol it to heaven and say that Lukashenko has turned to the West. Listen, at least no one is waiting for me personally in the West. I am 100% convinced of this. Lukashenko is not needed there. In fact, it is not really needed in Russia either. We just have fraternal peoples. Therefore, we have to reckon.
- said Lukashenko.
It should be noted that talk about the "northern route" has been going on in Minsk for years. Belarus even tried to transport heavy oil from Venezuela, then transport it through the Baltic countries. But it quickly stopped, as Russian oil in any case turned out to be cheaper.
For clarity, it should be recalled that when Minsk had a competitor in the person of Kiev, even before the "revolution of dignity", the Belarusian leader did not bring sacks of potatoes to the Kremlin (he brought two as much on his last visit). Now Minsk is absolutely fearlessly blackmailing Moscow, having completely forgotten about the Union Treaty, which is somewhere in the draft, but it is not known where. So, until Russia decides the "Ukrainian question", Minsk will "milk" it, and Moscow will not be able to counter this. But, as soon as a sane leadership appears in Ukraine, the claims of Belarus will instantly evaporate and, as if by magic, the Union Treaty materializes. A "harsh business executive", tirelessly upholding the independence of Belarus in the media space, will immediately become more negotiable.