We have repeatedly told our readers about the ups and downs of FC Zenit striker (St. Petersburg) Alexander Kokorin, his younger brother Kirill (also a football player), children's coach Alexander Protasovitsky and FC Krasnodar midfielder Pavel Mamaev, who have become defendants in several criminal cases. For example, as of July 4, 2019 their
sent
to the colony for serving the sentence. And so, on September 6, 2019, the Alekseevsky District Court of the Belgorod Region, in closed session, granted the request of the athletes for parole (parole).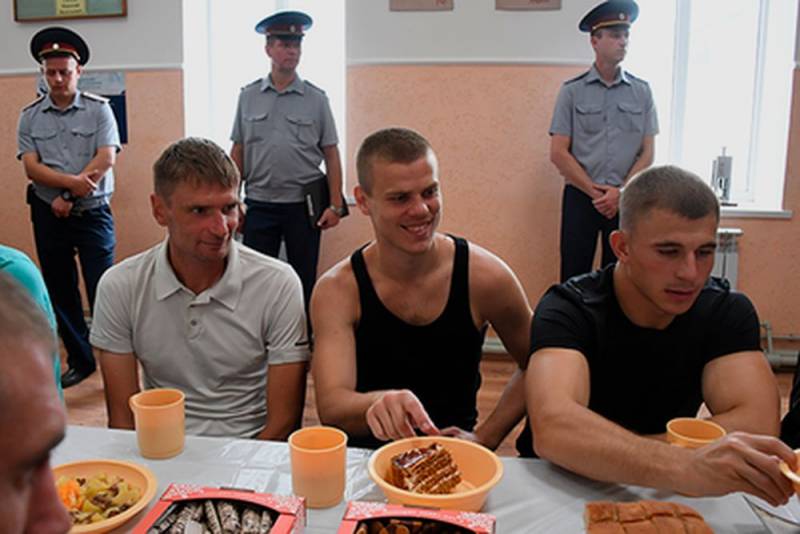 It should be noted that the victims did not object to the indicated parole. At the same time, the leadership of the colony, where the athletes were, also supported parole, giving a positive description of the convicts. By the way, the court ruling will come into legal force if it is not appealed to the court of appeal within ten days.
It must be recalled that the athletes were convicted on May 8, 2019, for participating in fights in the center of Moscow in October 2018. Before the sentencing, they were in jail. In August 2019, athletes filed a petition for parole. The FSIN considered that athletes promoted a healthy lifestyle in the penitentiary system by participating in sports events.
As for the continuation of the career of athletes, then in this matter so far everything is confused and ambiguous. For example, in April 2019, the owner of FC Krasnodar, Sergey Galitsky, said that the club was looking for an opportunity to terminate the contract with Mamaev. At the same time, on September 5, 2019, the chairman of the dispute resolution chamber of the Russian Football Union (RFU), Viktor Berezov, announced when the termination of the contract between FC Krasnodar and Mamaev could be considered.
The next day, we can't consider anything. It will take (to hold a meeting - ed.) About one to two weeks (you need to notify the parties and collect the composition of the arbitrators - ed.)
- said Berezov.
It should be added that on August 10, 2019, the team of IK No. 4, together with Kokorin and Mamaev, held a friendly match against Salute from the Professional Football League (PFL). Then the team of EC No. 4 won with a score of 4: 2. At the same time, Mamaev said that it would not be difficult for him and Kokorin to return to big football, since they train daily.