On September 5, 2019, an incident (scandal) occurred when Vadim Rabinovich, People's Deputy of the Verkhovna Rada of Ukraine from the Opposition Platform - For Life, was forbidden to speak in Russian at a meeting of the National Council on TV and radio. As a result, a break was announced, Rabinovich left the hall, and Rabinovich, a fellow party member, Oleg Voloshin, decided to comment on what happened at the request of journalists.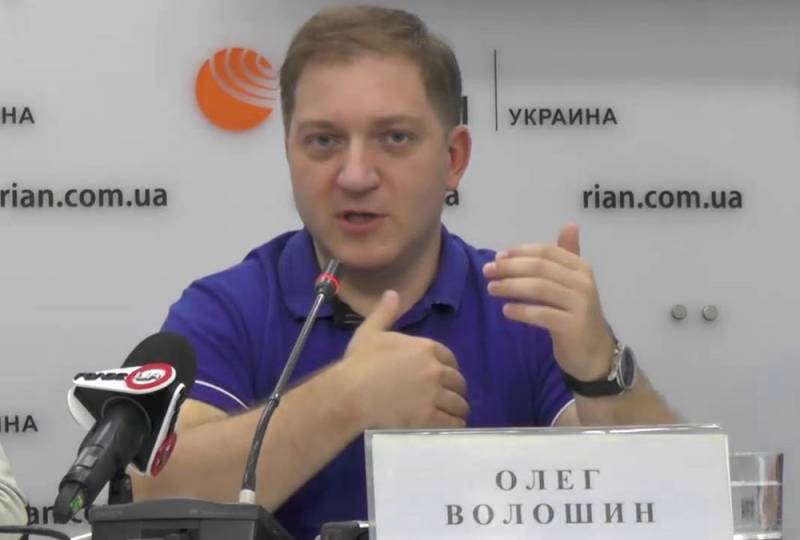 It should be noted that when Voloshin clarified to journalists his vision of the situation, outright Nazis who considered themselves "Ukrainian patriots" intervened in the conversation. The thing is that the aforementioned National Council on TV and radio wanted to take away the broadcasting license from NewsOne for "inciting ethnic hatred." It was on this occasion that there was a discussion at that meeting.
In an interview immediately with shouts, the notorious Karas wedged in. I began to argue with him when a person accused of Sternenko's murder got into our argument with a cry: "What else are you saying, (swear word - ed.)!"
- later told Voloshin.
After that, I will not deny, took a step in his direction to give him a muzzle for a personal insult. I understand that this is politically incorrect, but I don't understand how I can react otherwise to such an insult. Moreover, from the lips of such a character. We were separated by the police. Further there was only a stream of verbal threats addressed to me.
- specified Voloshin.
Voloshin emphasized that opponents should respect the views of other citizens, and this is fundamental. Since, if it will be forbidden to talk about the "arbitrariness of the Nazi radicals," Ukraine will lose the opportunity to get out of the disastrous state in which it was their fault.