In the framework of the COMTRANS 2019 event, which started on September 3 in Moscow, the KAMAZ domestic automobile concern presented its new development under the number 6355. The truck with an 8x8 wheel formula was named KamAZ-Arctic and is intended for use in the Far North.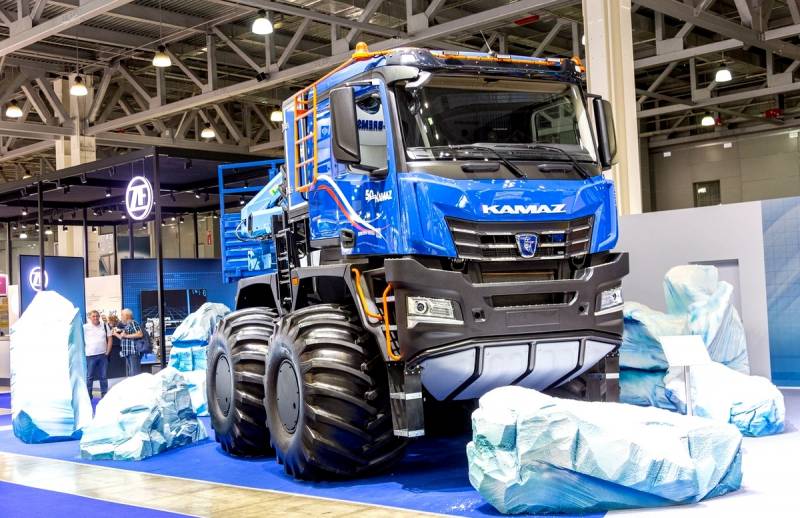 The main feature of the new tractor was its articulated frame. Thanks to this design, the car will be able to make a turn due to the "breaking" frame, and not due to the wheels. The latter are "shod" with special wide tires, which has turned the KamAZ-6355 into an all-terrain vehicle that can easily overcome areas with unstable soil. In addition, the brainchild of the Russian automotive industry will be able to work at extremely low temperatures (minus 50-60 degrees), which makes it an ideal vehicle for use in the Far North and the Arctic.
KamAZ-Arctic was equipped with a new P6 engine (six in a row), an automatic transmission and a fifth-generation cab (K5). Creation of the latter was done by the studio Torino Design (Italy). Inside the cabin there are 2 berths with additional compartments for things, three 10-inch displays (1 on the dashboard and 2 in the "spalks"), as well as a pneumatic seat with a wide range of adjustments.