Speaking at the plenary session of the Eastern Economic Forum, Russian President Vladimir Putin spoke about how he suggested that Donald Trump take into account new Russian weapons in existing agreements.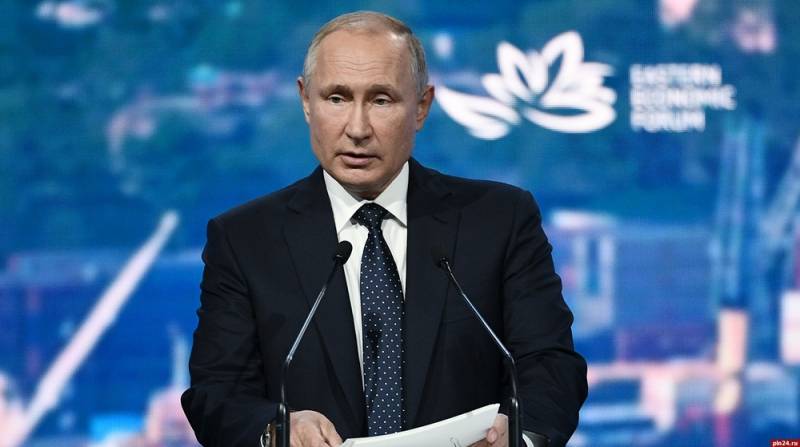 According to the head of state, he proposed to his American counterpart to buy this weapon from Russia, and thus balance everything.
However, Donald Trump declined the offer, explaining that the US itself would soon produce hypersonic weapons. It is reported
RIA News"
.
Vladimir Putin explained his proposal to the American president that Russia had already spent money on the creation of these weapons, and the sale of them to the Americans could be some material compensation without compromising the country's national security.
The president also noted that Russia is ready for a dialogue with the Americans about arms restrictions, but Washington has not yet given any clear answer.
Recall that after the United States unilaterally withdrew from the INF Treaty, the Russian Foreign Ministry announced the termination of the treaty.
In addition, the American administration questions the need to extend another treaty - START-3, which expires in February 2021.