As part of the MAKS-2019 air show, SuperOx introduced a prototype of the latest high-power electric motor created using superconductors. This
technology
, according to the director of the enterprise - the developer, Sergey Samoilenkov, will allow Russia to significantly get ahead of its western competitors.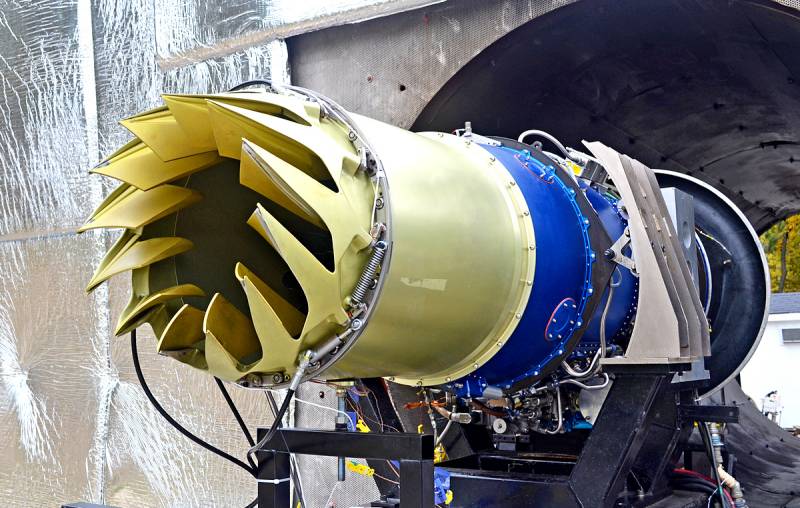 The domestic innovative unit, developed by order of the "Advanced Research Foundation", will be tested at the flying laboratory next year. At the same time, the last generation European aircraft electric motor (without superconductors) will only be tested in 2021-2022.
As the functionary stated to the agency
RIA News
The use of superconductors allows the creation of large power units. At the same time, their mass and size are much smaller than that of conventional aircraft engines with similar characteristics.
New materials do not have electrical resistance, which can significantly increase the energy efficiency of such power plants. According to Samoilenkov, the unit developed by SuperOx is able to reduce fuel consumption from 15% to a record 75%. At the same time, the noise level and the amount of harmful emissions will be reduced by the same amount. Ultimately, domestic electric motors can forever change the civil aviation market.
At the moment, several finished units are undergoing bench tests. Next year, the power plant will be tested at the Yak-40 flying laboratory. Typically, the engine will be installed in the bow of the aircraft, leaving the standard units in place. This approach will allow you to experience innovative development in different modes.
Among other things, Sergey Samoilenkov emphasized that the new power plant can be powered by batteries, as well as electric generators or fuel cells. Two of these engines are capable of providing thrust for an aircraft designed for 20 passengers. At the same time, the development of one innovative unit was almost 10 times cheaper than a traditional aircraft engine.