The Russian S-400 anti-aircraft missile systems purchased by Ankara immediately became the object of close attention from the countries with which Turkey, to put it mildly, has strained relations.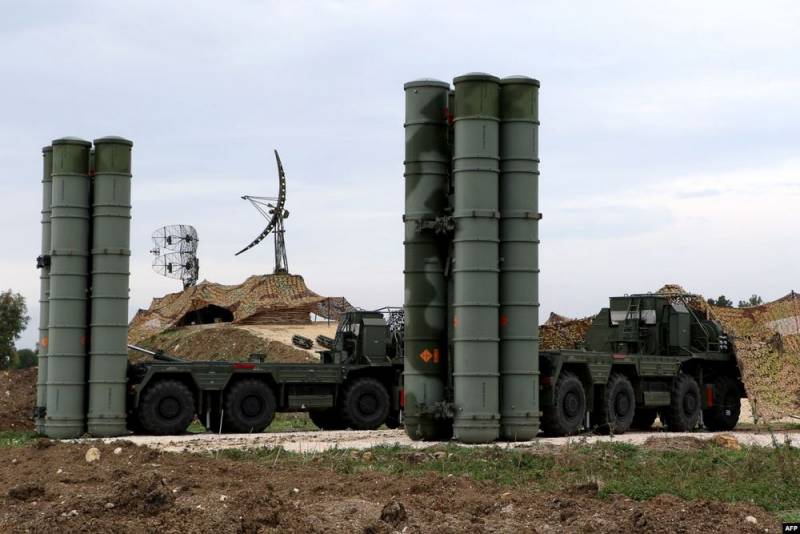 The Israeli company ISI, which processes and analyzes data obtained from space, published on Twitter a photograph of the deployed S-400 system at the Turkish airbase Myurt near Ankara.
The company's specialists suggest that the complex is in a "test break-in" state, as its radars are deployed, but launchers are not charged.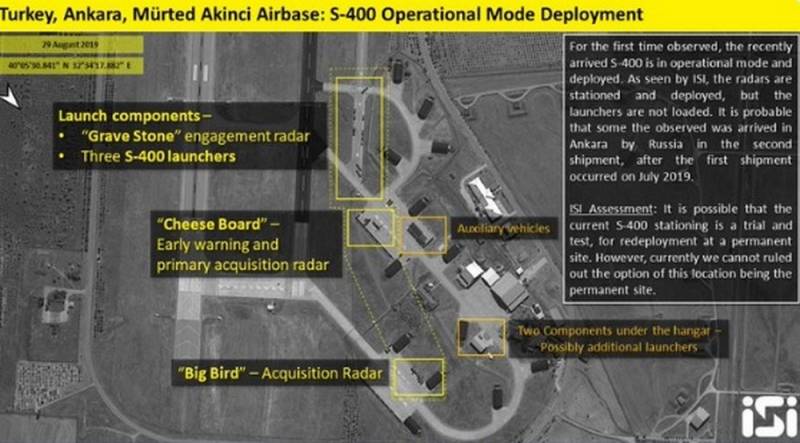 In their opinion, the Turkish military is conducting a kind of test of Russian anti-aircraft missile systems before their further full deployment.
Such interest from Israel suggests that even deployment of radars of the Russian complex is considered dangerous in Tel Aviv.
It is easy to assume that the basis of Israel's anxiety about the S-400 is the danger that with the help of an even not fully deployed complex, Turkey will be able to control the zones where the Israeli Air Force likes to host the latest American F-35s.
Recall that relations between Turkey and the United States have deteriorated markedly after Ankara purchased S-400 anti-aircraft missile systems from Moscow.
This was the reason for the refusal of the United States to supply Turkey with the latest F-35 multi-role fighters, which are used to create stealth
Technology
.