September 4, 2019, in Vladivostok, the next Eastern
economic
Forum, which runs until September 6, 2019. At this event, an agreement should be signed with the Hong Kong-based company Sherwood Energy, which wants to build a methanol production plant with a capacity of 7,2 million tons per year in the Khabarovsk Territory on the shore of the Sea of ​​Okhotsk.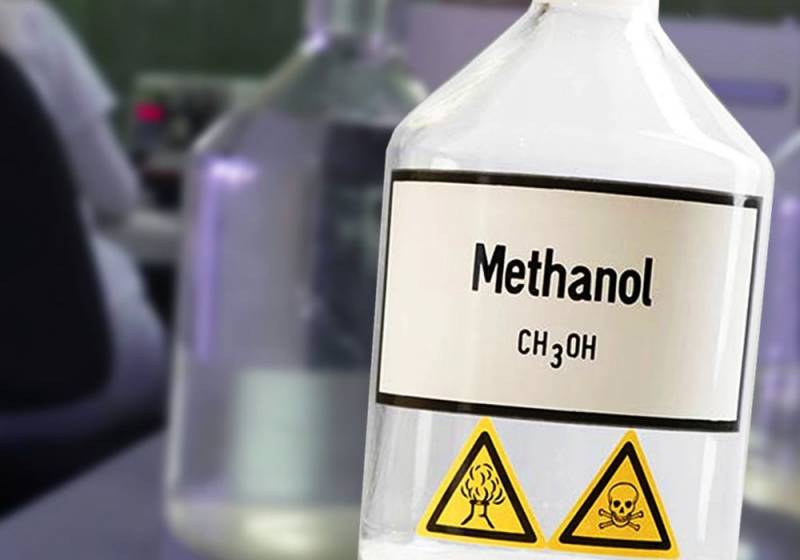 This was reported by the Agency of the Far East on attracting investment and export support (ANO IPA). The specified enterprise may become the largest in the world in the production of these products. As a raw material, the Chinese "comrades" intend to use gas from fields in Western Yakutia.
They plan to deliver gas to the coast of the Sea of ​​Okhotsk through a gas pipeline with a length of about 1,2 thousand km. The company will process up to 20 billion cubic meters. m. gas per year. The total project cost is estimated at 740 billion rubles. Exploration and development of deposits will cost 250 billion rubles, a gas pipeline - 150 billion rubles, construction of a plant - 300 billion rubles, infrastructure in Ayang (power plant, moorings and other facilities) - 40 billion rubles.
It should be noted that methanol is the first representative of the homologous series of monohydric alcohols. CH3OH is a colorless poisonous liquid, a contaminant (methyl alcohol, wood alcohol, carbinol, methyl hydrate, methyl hydroxide). Reaching a concentration of 6,98 - 35,5% in air, it forms explosive mixtures (at temperatures above 8 ° C). It mixes well in all proportions with water and most organic solvents.
By the way, according to some experts, the profitability of the project seems doubtful, since the declared capacity is about 10% of the global methanol production. In addition, in the near future to get more than 7 billion cubic meters. m. of gas per year for this large plant will be problematic. For clarity, in 2018 methanol production in Russia amounted to 4,5 million tons.
At the same time, the Chinese company Sirius Holding, whose "daughter" is the aforementioned Sherwood Energy, confirmed the plans for the construction of the enterprise. The head of the board of directors of the parent company, Zhan Tao, said that gas from the Tuimaadaneftegaz fields, which are controlled by the Chinese company and the GDK Lensk-gas, will be used initially. However, later they want to use gas from other fields that are outside the Power of Siberia gas pipeline.