The unfulfilled hope of the Soviet aviation industry - the Tu-155 hydrogen aircraft, was shown to the guests of MAKS-2019 as part of the historical exposition. The latter was organized by the Legends of Aviation Foundation with the support of the OUR SKY foundation.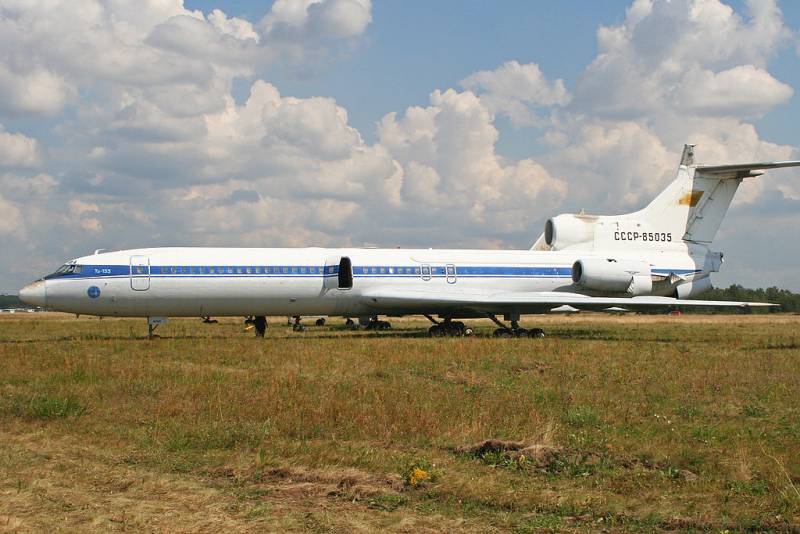 Tu-155 became the first passenger airliner with a cryogenic engine. Having made its debut flight in 1988, the aircraft was operated for 4 years, having carried out 150 successful flights. At the same time, instead of toxic kerosene, hydrogen and liquefied gas were used as fuel. However, despite the apparent success, the collapse of the USSR, followed by him
economic
difficulties, put a "cross" on the legendary plane.
It is worth noting that, contrary to concerns about the explosiveness of hydrogen, and skepticism about the project as a whole, the Tu-155 completed 5 successful flights on hydrogen fuel. To ensure maximum safety, a special fuel supply and cooling system was designed.
Despite the fact that this project could be a real breakthrough in the domestic aviation industry, it remained unrealized.
The then level of development
of technologies
not allowed to take it fully,
- summed up Valery Vladimirovich Arkhipov - flight engineer who completed almost all flights on the Tu-155.
However, not everything is lost. As part of the MAKS-2019 event, Nikolai Sergeyevich Prokhorov, an engineer from FSUE RRC "Applied Chemistry", who at that time was developing hydrogen fuel for a promising liner, expressed cautious optimism about the resumption of the project. He believes that the technologies implemented in the Tu-155 can be used, for example, to create a passenger supersonic airliner and an air-orbit aircraft. A similar point of view is shared by the head of the OUR SKY foundation, Alexei Nikolaev.
It is worth emphasizing that the opinion expressed by the functionaries is not unfounded. According to Prokhorov, St. Petersburg GIPH is now just engaged in a project on the use of hydrogen and methane as an aviation fuel.