The press service of the company Lokheed Martin said that the construction commissioned by the US National Aeronautics and Space Administration (NASA) of the new manned spacecraft Orion is scheduled to be completed this fall.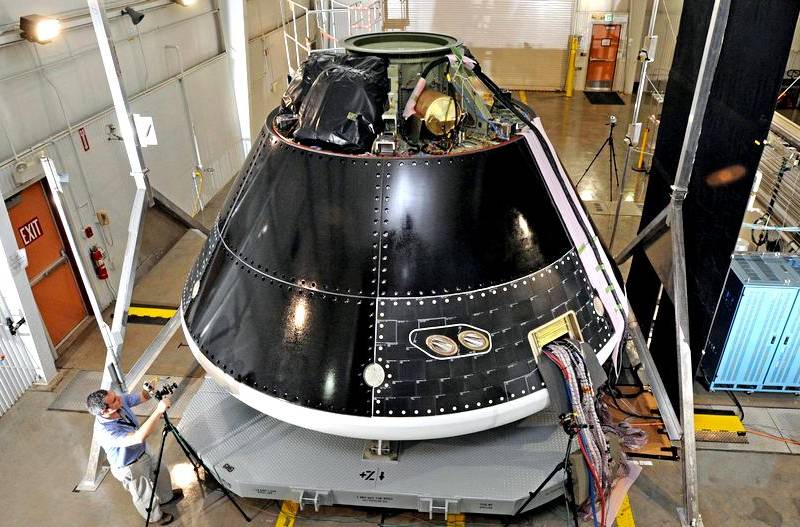 Capsule assembly welding is underway at NASA in Louisiana. Once the capsule design has been assembled and tested for leaks, presumably in September 2018, it will be moved to the John F. Kennedy Space Center at Cape Canaveral in Florida. In Florida, Lockheed Martin is completing the assembly of another Orion ship, a feature of which is that manned flights will not be carried out on it.
In August 2017, Lokheed Martin spent several weeks testing a number of systems for the future ship. In particular, the on-board power supply unit, on-board computers and their software, as well as the data collection and storage unit, were tested. As the press service of the company assured, the tests were successful.
NASA expects Orion to fly unmanned around the moon in 2019. If it succeeds, then in 2021 the first flight will take place, in which the astronaut will control. The first manned flight to Mars is planned around the middle of the 2030s. The creation of a heavy carrier rocket to launch Orion into space will be undertaken by Boeing Corporation.
A number of American space experts criticized the project as being too costly and too time-consuming. According to some estimates, $ 14 billion of US taxpayers have already been spent on Orion. This is not taking into account the 19 billion that was spent on the creation of launch vehicles.
Recall that in Russia at the moment, the modern spacecraft Federation is also being developed, which should replace the manned spacecraft of the Soyuz series.
Photos used: https://www.nasa.gov