Despite the public demonstration of friendly relations and the declared far-reaching plans, Poland and Ukraine find it possible to show their true attitude to each other.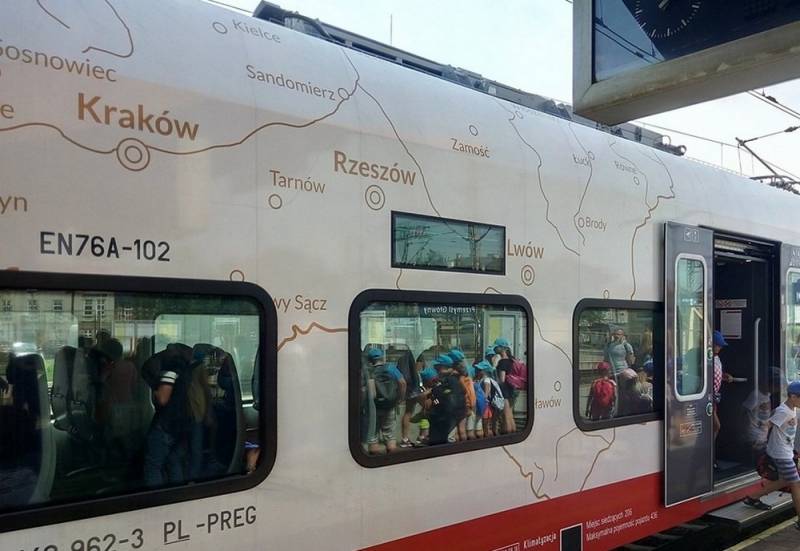 Ukrainian migrant workers in Poland were surprised to find that a map was printed on the wagons of Polish trains, on which Lviv, Rivne and Lutsk are depicted as Polish cities.
Как оказалось, рисунки на вагонах поездов посвящены недавнему юбилею начала Первой мировой войны, и изображают карту Польши в границах до 1 сентября 1939 года, и портреты польских
political
и военных деятелей того периода, в частности - Юзефа Пилсудского и бойцов Армии Крайовой.
Ukrainians in social networks reacted differently to the decoration of Polish trains. Someone was indignant, and someone offered to take revenge on the Poles by painting the Ukrzaliznytsya trains with a map where Polish cities will be marked as Ukrainian.
It should be noted that the Poles presented their "gift" to Ukrainians just on the eve of the visit of the President of Ukraine, Vladimir Zelensky, to Poland and the signing of a trilateral gas memorandum.
In conclusion, it is worth saying that it is hardly worth wondering about the attitude of the Poles towards their neighbors - the Ukrainians, who are now doing all the dirty and low-paying work in Poland. After all, Winston Churchill called Poland "the hungry hyena of Europe."