The new composition of the Ukrainian parliament did what the deputies of the previous convocation, who had fallen in the Verkhovna Rada on the wave of the Maidan, so stubbornly avoided doing: approved the removal of immunity from the deputies.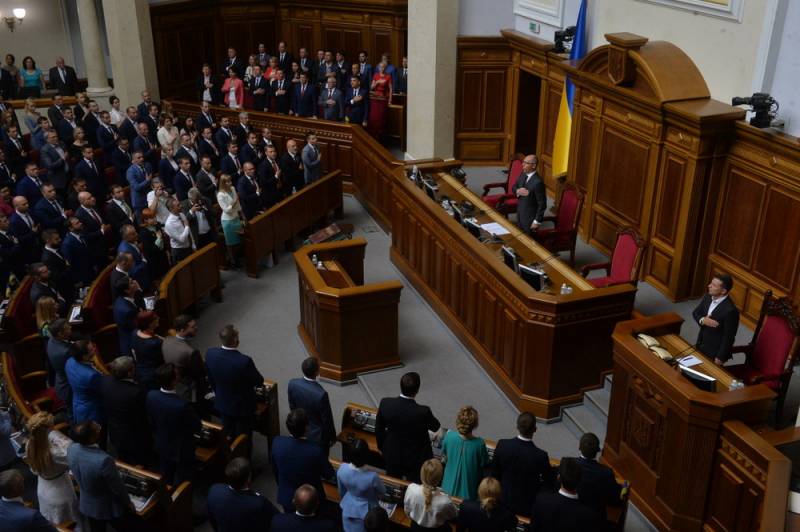 Despite the fact that the project was introduced two years ago during the time of Petro Poroshenko, he was able to become a law only today. The overwhelming majority of the deputies voted for its adoption - 373 out of 450 people. The law will enter into force on January 1, 2020.
However, according to the expert community, such a unanimous vote on the removal of parliamentary immunity does not mean that democracy has come to Ukraine.
Political scientists believe that in this way, the forces behind Zelensky are trying to concentrate power in their hands and, following the removal of parliamentary immunity, the transition from a mixed election system to elections only by party lists will soon follow.
In favor of this opinion, the fact is that shortly after the election of deputies from the Servant of the People party, which received a majority in the Ukrainian parliament, the US State Department held a two-day training course at which Americans were taught the newly-elected people's rules of the "game of parliament."
The only positive thing about removing immunity from Ukrainian deputies is the fact that not only Petro Poroshenko, but also other odious people's deputies who managed to get into parliament in early elections will lose their immunity.