Ships using environmentally friendly fuels should become the basis for the transportation of goods in the Arctic region.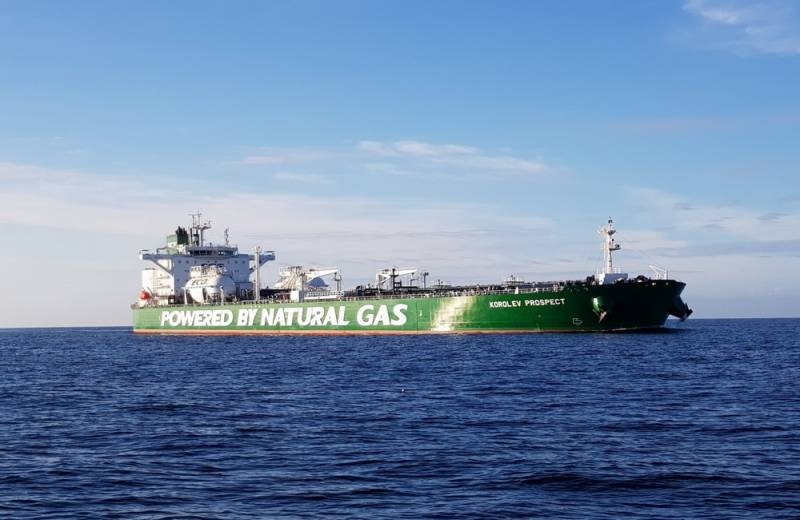 This is supported by the successful experience of the Prospekt Koroleva oil tanker owned by Sovcomflot, which for the first time in the history of transportations along the Northern Sea Route covered the entire route using liquefied natural gas as fuel.
According to the captain of the vessel, Oleg Shishkin, the tanker easily withstood the set speed along the entire route, and at the same time there was no noise, vibration, or pipe exhausts typical of ships using traditional fuel.
In just over 7 days, the tanker traveled thousands of nautical miles and delivered cargo from Murmansk to China. According to the captain, the path was made without icebreaking support, and the route that Prospect Koroleva followed could become popular in the future for commercial voyages for gas tankers heading east.
According to the chief engineer of Sovcomflot, Igor Tonkovidov, traffic along the Northern Sea Route will only increase in the coming years, and therefore the use of ships with more environmentally friendly fuel will help preserve the ecosystem of the Russian Arctic.