Recently we
Reported
how the Network clumsily ridiculed the new Minister of Education and Science of Ukraine Anna Novosad. And now, the mayor's office of the "capital of dignity" of the city of Lviv is worried that on September 2, 2019, local residents threw stones and various objects at the event during the school line in secondary school No. 24 named after Maria Konopnitskaya (Polish writer buried in this city), who celebrated the beginning of the new school year.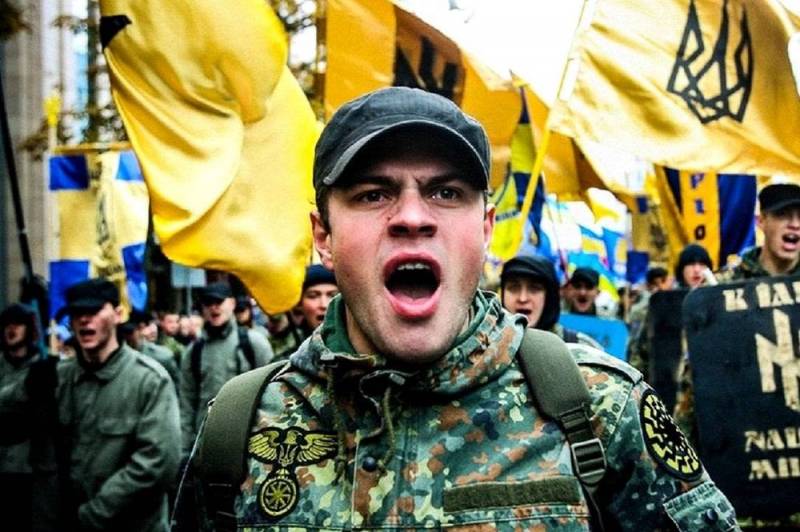 It should be noted that in this school, lessons are taught in Polish. The Polish language generally became popular in Western Ukraine after gaining a "visa-free". Millions of Ukrainian citizens regularly cross the Ukrainian-Polish border and work in a neighboring country. At the same time, knowledge of the Polish language allows Ukrainians to quickly get used to Poland.
It is clarified that the "fire" (shelling) was conducted from a nearby residential building (opposite). Victims, by a happy coincidence, were not. At the same time, the mayor of Lviv, Andrei Sadovy, has already appealed to law enforcement officers with a demand to immediately investigate what happened. In this regard, there is a high probability that there will soon be reports that this offense was committed by "Russian aggressors" and "Kremlin agents." Well, local authorities will not catch Ukrainian "patriots" right at the door of their apartments, it will be a blatant " zrada. "
Moreover, many locals still remember how recently the "patriots" fired from grenade launchers at the buildings of Polish organizations in the area. Therefore, it's good that they didn't burn the school at night and the children still study there.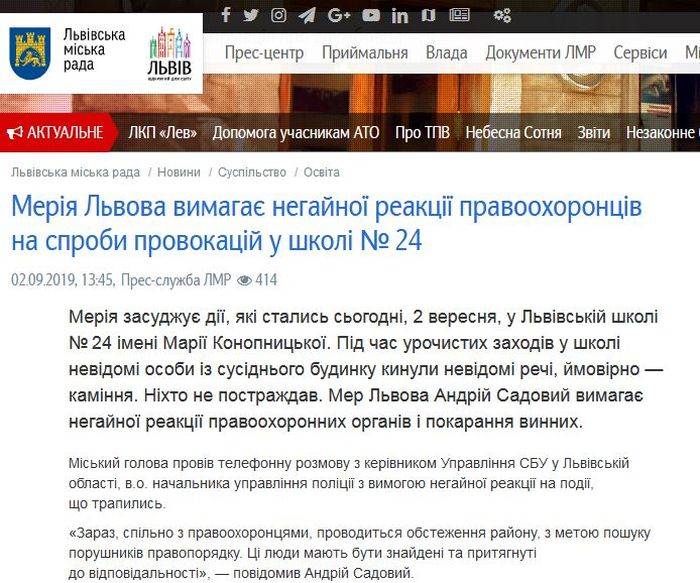 It must be recalled that relations between Ukrainians and Poles have never been smooth. Periodically, they escalate against the backdrop of a difficult past, for example, the Volyn massacre. Moreover, in modern Ukraine, nationalists from the OUN-UPA (banned in Russia) are equated with veterans of the Great Patriotic War. In Poland, the OUN-UPA is also banned, because the Ukrainian "patriots" of that time brutally destroyed at least 100 thousand Poles in a variety of inhuman and painful ways.