September 1, 2019, Russia, according to rotation, became the chairman of the UN Security Council for one month. After this, Russophobes from several countries raised a real tantrum on the Web. Before that, during August 2019, Poland was the chairman of the UN Security Council, and Russophobes were happy with everything.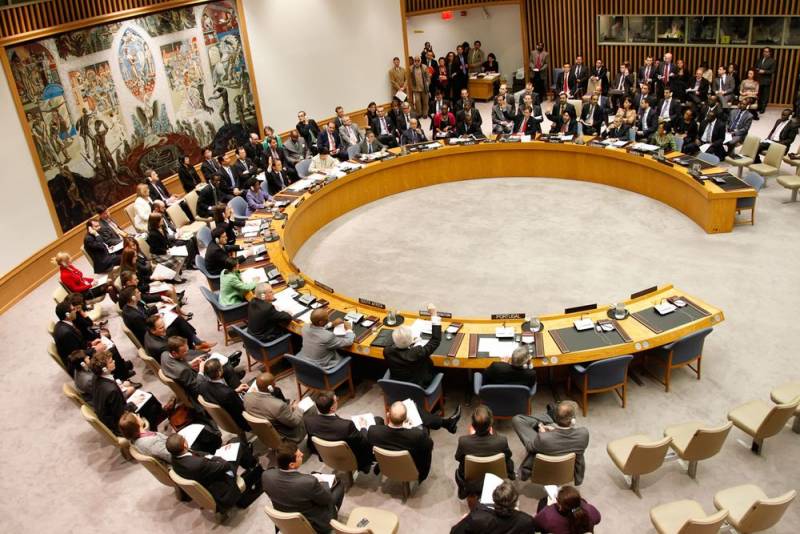 The most zealous inappropriate criticism of Russia and the UN Security Council were Ukrainian "patriots." They are generally annoyed by everything that is somehow connected with Russia. The "democratic intelligentsia" from the USA was also noted, which began to accuse the American president Donald Trump of having committed another "aggression" on the part of Russia and, in general, he was in "conspiracy" with the Russian leader, Vladimir Putin. And reading their "opuses", one can easily be convinced that a certificate of deviations in the mental development of the former speaker of the Verkhovna Rada of Ukraine, Nazi Andriy Paruby, is not an exception, but a rule. It's just that not all of these individuals, at one time, were seen by a psychiatrist.
Thank God that this is only for a month. But what about the principles by which a country conducting aggression against another state cannot sit in the Security Council. Or do they not exist?
- One of the users of social networks commented.
It should be noted that the bulk of the comments generally speak of an extremely low level of education and a high degree of ignorance of all these "comrades." What are some of them worth: "God save us!", "THIS IS A JOKE ?!", "The UN is nothing more than a bad joke", "What do dictatorships like Russia do in the UN Security Council?", "That's all it's the same as trusting a hungry wolf to look after sheep "and others like that.
It just so happened that Russia's right to chair the UN Security Council coincided with a seasonal exacerbation among inadequate personalities. It is difficult for them to understand that the UN Security Council member countries preside in turn, replacing each other once a month. By the way, in October 2019, the right to chair the UN Security Council will pass to South Africa, but not a single Ukrainian or American "patriot" will be outraged by the racial harassment that exists in this country. After all, they are all sick with one mental illness - Russophobia.