It's no secret that Ukrainian officials do not shine with knowledge of the Ukrainian language (MOV). An additional confirmation of this is the 29-year-old Anna Novosad (born 1990), who on August 29, 2019 was appointed the newest member of the Verkhovna Rada (ninth convocation), Minister of Education and Science of Ukraine.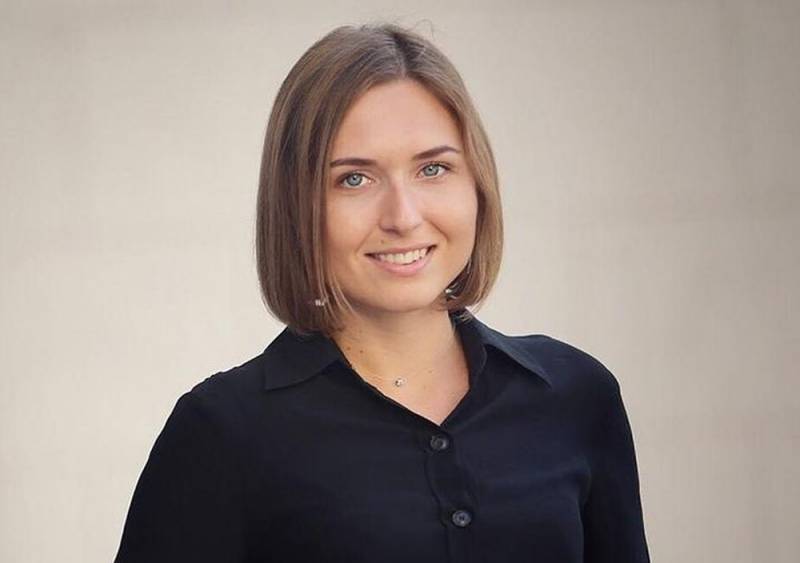 In the evening of the same day, Novosad posted on her Facebook an enthusiastic post like the Ukrainian language, in which a senior official expressed how she could, the words of gratitude for the trust. However, the post was, literally, speckled with a multitude of grammatical errors that Web users drew attention to. Naturally, Novosad was ridiculed for her ignorance (it's premature to speak of competency at all yet).
I turned my attention to the Novosad post and the no less "competent" Ukrainian lawyer, Tatyana Montyan, who already posted her own Facebook post in which the official's mistakes were corrected. Then Montyan pointed out the lack of basic knowledge of the Ukrainian language rules in Novosad.
For example, on the formulation of the preposition "із" (and not "z") after words that end in a consonant, the rules on the formulation of the ending - s in the dative case and others. She also clarified that the word "state budget" is not written in the same way as the minister wrote it. At the same time, Montyan did not forget to use foul language, already demonstrating her egregious "knowledge". In short, Montyan commented on Novosad's post in her unique "poisonous" style.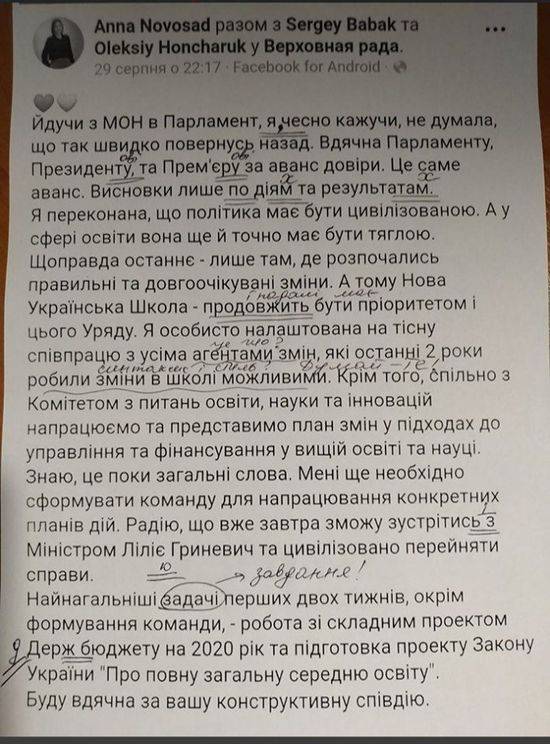 Our new Minister of Education. Or a minister? In short, some kind of stupid illiterate (matte word - ed.), The same as the rest of the Ze-government.
- wrote Montian.
At the same time, many commentators tried to justify Novosad, because for all sane people it has long been clear that officials in Ukraine are all Russian-speaking. To which Montyan noted that there should be no errors at all. After that, the opinions of users were divided. The first part asked not to offend the "girl", since the minister, in their opinion, was actually still a child. The second part of the users came to the conclusion that Montyan was no more literate than Novosad, but if the minister still has time to learn something, then it's too late for the "oppositionist".
So we with undisguised interest will continue to follow the "achievements" of Ukrainian literature, science and education. Indeed, the majority of Ukrainian citizens expect from the new government not competent posts on social networks, but the cessation of the imposition of embroideries on schools and the beginning of the opportunity to receive education in Russian.