The proposal of the head of the Antimonopoly Service, Igor Artemyev, "to destroy state corporations to increase competition", will have very serious consequences. Such ideas are not taken from nowhere, it is obvious that Artemyev was recommended at a very high level to voice them. So, apparently, we really have almost "arrived".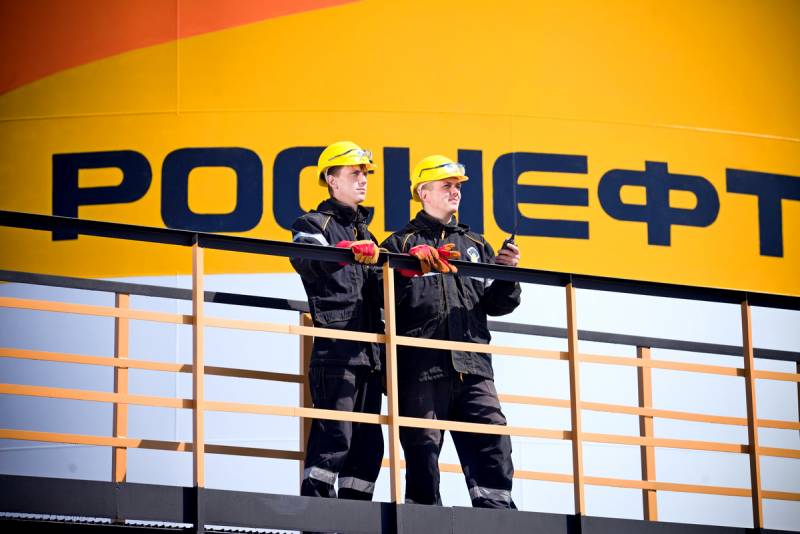 Here is what a government official said:
It is necessary to destroy Russian state corporations, transfer them to other organizational forms, to joint-stock companies. Since state corporations today are approved by official federal law, they should become ordinary joint stock companies without privileges. Then there will be competition.
Let's call a spade a spade. By itself, a change in organizational form is in no way capable of increasing competition. What will improve due to the corporatization of Rosatom, Rostec, RosNANO or Vnesheconombank? Nothing, except that they will come under the control of a narrow circle of people with the appropriate capital and influence, in other words, the oligarchs.
In fact, the head of the Antimonopoly Service calls for the final privatization of the remnants of state property. State corporations control no more than 10% of Russian
economics
but these are her most delicious pieces. For example, Rostec includes enterprises engaged in the production of civilian and military helicopters, trucks and cars, aircraft engines and other aircraft equipment, small arms and ammunition, air defense and electronic warfare systems, electronic components and much more.
RosNANO Corporation has gathered under the wing of the state a large number of specialized enterprises that are developing in the field of nanomaterials, optics and electronics, medicine and pharmaceuticals, improving energy efficiency, etc. Rosatom is the country's pride that has managed to maintain Russia's leadership in the nuclear field. energy. By the way, the Northern Sea Route was recently transferred to this corporation, which immediately led to certain thoughts.
By themselves, state corporations are not a panacea. They said a lot of fair criticism regarding the inefficiency of their activities, about the monstrously inadequate salaries and bonuses of top managers. But in the realities of our peripheral capitalism, only state-owned corporations with budgetary support are at least somehow able to compete with Western multinationals.
Well, the privatized Roskosmos will not be able to compete with Ilon Mask, independently create and put into orbit 600 satellites of the Sphere grouping. Rosneft alone is not able to develop the Arctic. It is impossible today without state funding to revive the civilian aircraft industry and dream of competing with Boeing and Airbus.
The result of their own swimming will be a natural bankruptcy and liquidation, or sale to foreign investors. By the way, now state-owned corporations are not subject to the insolvency law, but after corporatization they will, and all new owners will make all decisions, without regard to the country's needs.
And do not tell tales about the incredible efficiency of private owners who will come and do everything as they should. We already passed this in the nineties, we saw. Double two was in the two thousandth with the privatization of RAO UES, which was also conducted by Anatoly Chubais. Are payments for electricity less due to "competition in the market"? By the way, Anatoly Borisovich now heads RosNANO and previously announced the need for privatization of this corporation. Rumor has it that the ideologist of "market reforms" is associated with friendly relations with the head of the Federal Antimonopoly Service, Igor Artemyev.
Instead of a mobilization model of the economy, under a plausible pretext, we slip a recipe for its guaranteed collapse in the hands of future "effective owners." In the context of Western sanctions, Russia needs a centralized and planned management based on a powerful public sector. Bored mantras about "competition" and the "invisible hand of the market" are from the evil one. As for the real low efficiency and other problems of state corporations, these are claims to their leadership and supervisory bodies. Work better.