Disgraced by holding events dedicated to the 80th anniversary of the outbreak of World War II, the Polish leadership is trying to justify itself by making anti-Russian statements.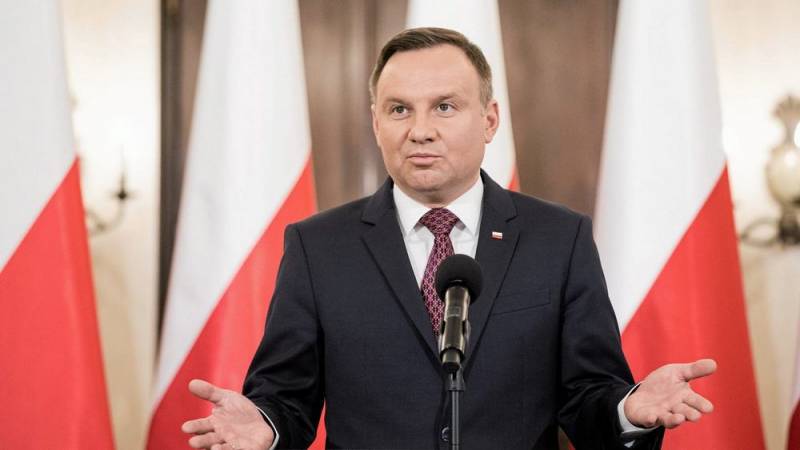 In an interview with one of the Western publications, the President of Poland, Andrzej Duda, said that the leaders of the Soviet Union and Nazi Germany were in a conspiracy whose purpose was the destruction of Poland.
It should be noted that this is not the first interview with Duda, where he, like a plate worn down to holes, continues to carry the same nonsense about the Molotov-Ribbentrop Pact and that the Red Army entered Poland a month after signing the document.
At the same time, the selective memory of the Polish president, who, while accusing the USSR, completely forgets about the Polish occupation of the territory of Czechoslovakia in 1938, known as the "Teshinsky conflict", and that the Red Army entered Polish territory after how Poland, in fact, ceased to exist as a state.
Actually, the accusations against Stalin and the USSR, voiced in an interview with Duda, were only an eyeliner to the main message: Russia "behaves as if it does not know anything about it," and continues to conduct "aggressive
policies
».
However, after the head of neighboring Belarus and the US president, Donald Trump, for the sake of whom all the events were organized, refused to attend the event, such statements by the Polish president look simply silly.