Recently we
Reported
, as the president of Belarus, Alexander Lukashenko, out of solidarity with Russia, refused to travel to Poland for an event dedicated to the 80th anniversary of the outbreak of World War II. Now it seems that only the Germans and Poles will celebrate the anniversary of that war, who unleashed it, since even US President Donald Trump (not to mention the leadership of Armenia and a number of other countries) found a reason (excuse) and refused to come to this event.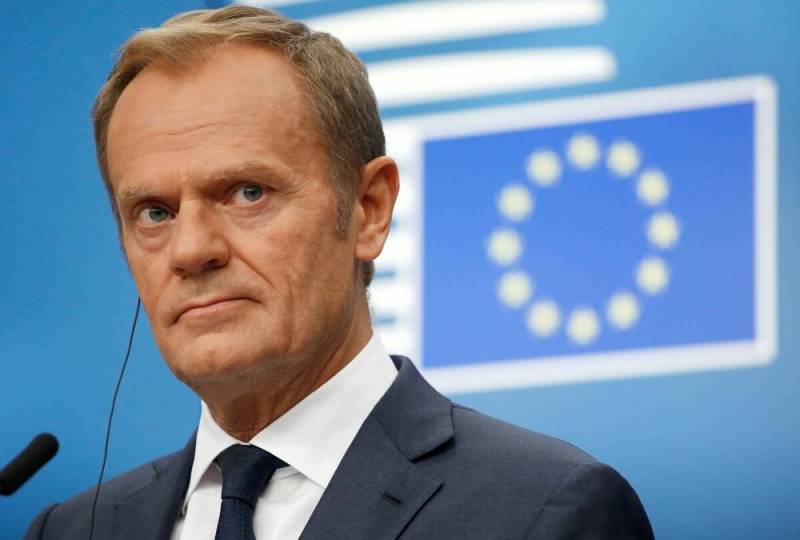 It should be noted that Trump's refusal is officially associated with the approach of another powerful hurricane to the territory of the United States. Such natural phenomena are not uncommon in the Western Hemisphere and are often accompanied by great destruction and human casualties.
At the same time, the refusal to attend an event in Warsaw by the head of the European Council (the highest political body of the European Union), the Pole, Donald Tusk, looks most revealing, as he is a well-known Russophobe, anti-Soviet and Polish "patriot". However, even he understands the whole pointlessness of such an event without the participation of Russia, the successor country, which made a tremendous contribution to ending the war. Recall that six months ago, the Polish authorities considered the visit of the President of Russia, Vladimir Putin, to this event to be "inappropriate".
Moreover, Tusk lucidly explained to the media why he would not be in Warsaw. According to him, the Polish authorities themselves do not want to see their high-ranking compatriot on Polish soil. He said that this is evidenced by the actions of the organizers of the event. However, he called this event "very important."
The fact is that the Polish authorities until the very last moment did not send Tusk an invitation. The pause that arose began to raise questions from representatives of the Polish public. After that, on August 29, 2019, a few days before the event, the Polish authorities "squeezed out" an invitation to Tusk, but it was too late, he did not allow them to save face.
Tusk explained that Warsaw should take seriously those whom it invites, and this way of behavior does not correspond not only to European standards, but also to the rules of a normal tone. The officials have work schedules, planned meetings are being prepared in advance, "this is not to call a waiter in a restaurant." Tusk specified that he received the invitation to France on Bastille Day (July 14) "three months before the celebration."