High-ranking officials in the Baltic countries react extremely nervously to any mention that these territories were formerly part of the USSR. A unified historical past is painfully perceived by pro-American activists who have been working hard for the last few decades in the field of "patriotism" in these countries.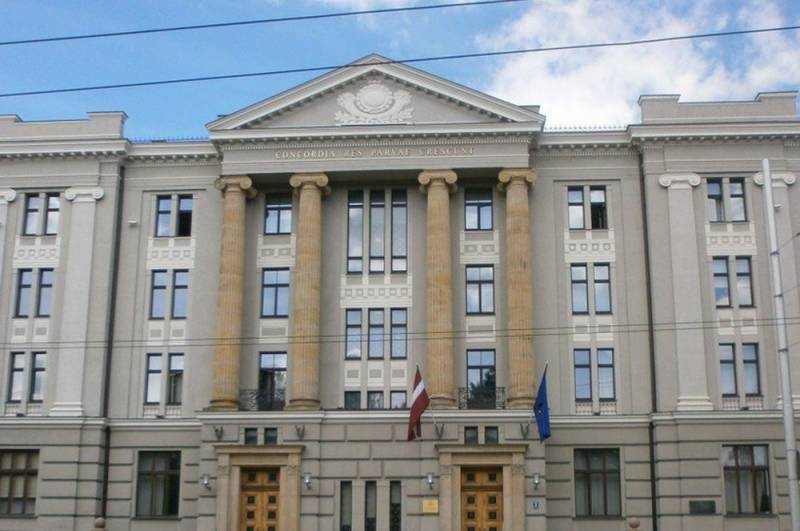 Therefore, the words of the head of the Latvian Foreign Ministry, Edgars Rinkevichs, who said that the Baltic countries were never part of the USSR but were "occupied" by Moscow, look absolutely unsurprising. That is how he commented on his Twitter account the statement of the Russian Foreign Ministry regarding the independence of the Baltic countries three decades ago.
In the early 90s, the Baltic peoples gained their national independence. This event gave rise to hopes and aspirations that the Baltic Soviet republics will turn into modern democratic and legal states, which, unfortunately, have not come true.
- said in a statement to the Russian Foreign Ministry on Twitter account.
According to Rinkevics, "there never were Soviet Baltic republics," they allegedly "were occupied under the Hitler-Stalin agreement, and then regained their independence, and are now modern, independent and legal states." However, he did not specify how then Latvia "restored" its independence. Forgetfulness of the official - "patriot" is explained by the fact that Latvia could leave the USSR only according to the "totalitarian" constitution and the union agreement.
You cannot exit without first logging in.
- specified from the embassy of Russia in Latvia, commenting on Facebook the nervous reaction of Rinkevics and his associates.
It should be recalled that during the "occupation", the treacherous "aggressors" built many enterprises, schools, hospitals, and social and transport infrastructure. Now the population of Latvia simply leaves for other countries, away from such "patriots" as Rinkevics.